European Deal Toys: Google, Swedish Wind Farms, TV & More!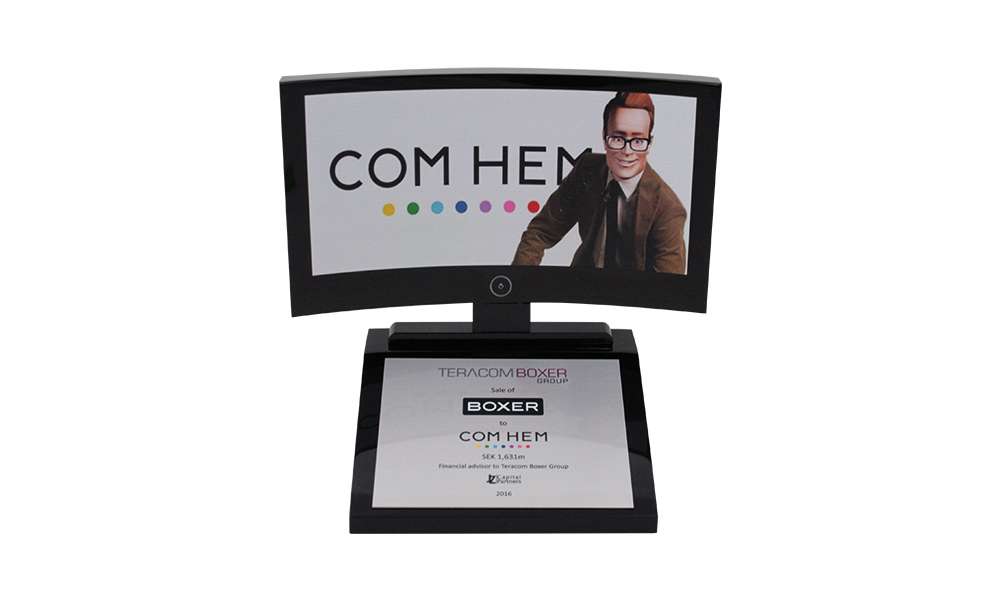 Google and a wind farm?
The Carlyle Group and Swedish TV?
McKinsey and a Spanish OTA?
You can find out how all these are connected—and more—in our newest gallery of European deal toys below.
And for answers about deal toys or custom awards, be sure to contact the creators of these designs: our London office.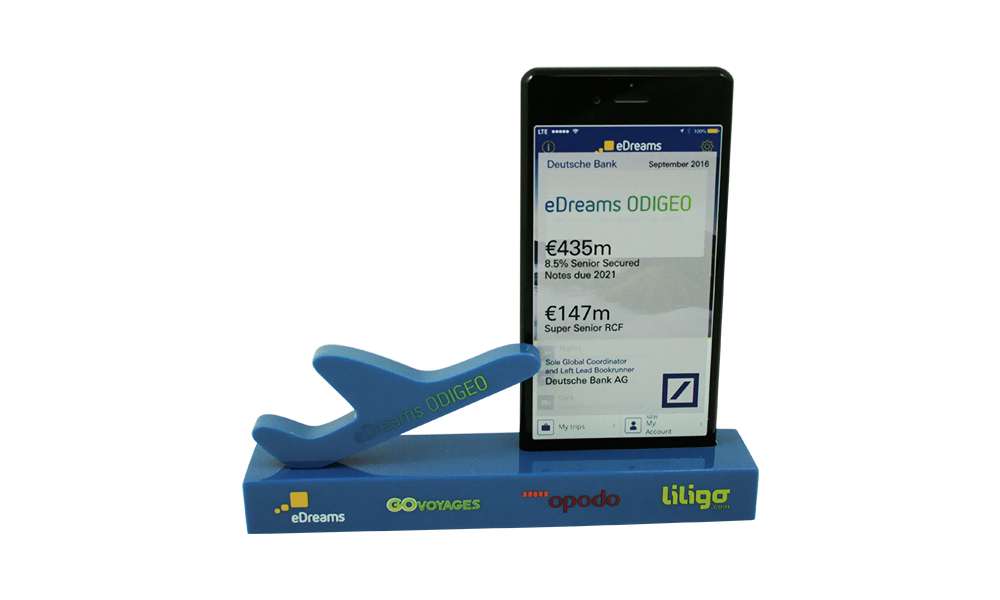 Dana Dunne, the CEO of Spanish-based online travel agency eDreams ODIGEO, has had stints at McKinsey, AOL, and EasyJet—as well as JP Morgan Chase.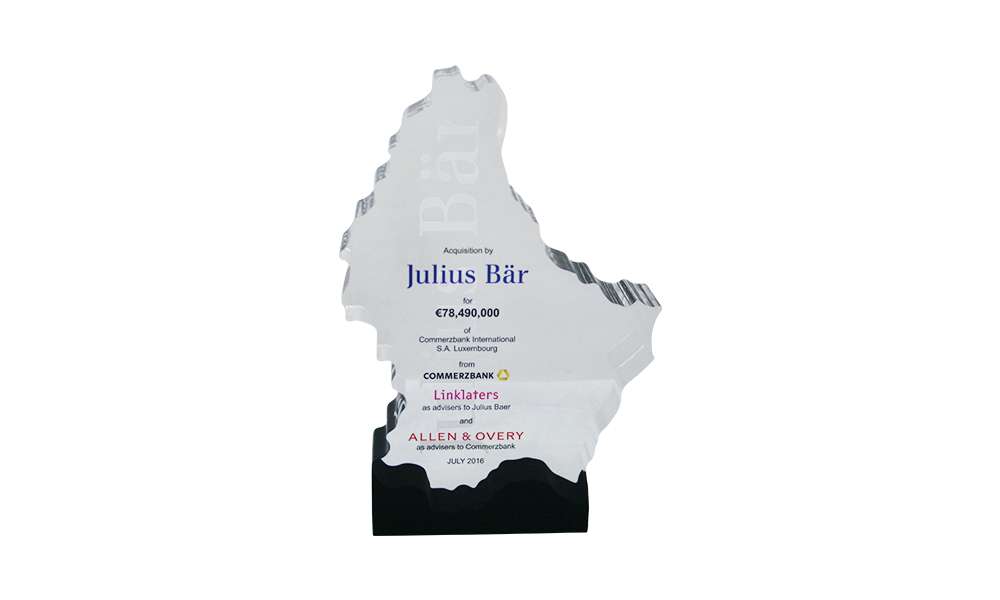 In 2012 Julius Baer acquired the international wealth management business of Merrill Lynch.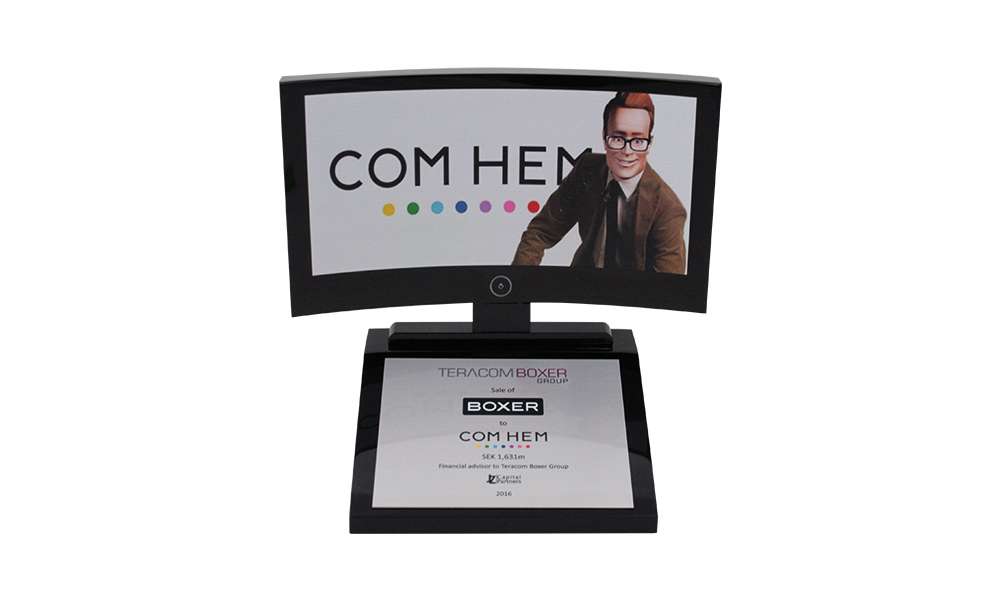 Com Hem, Sweden's largest cable company, had an IPO two years ago. Until its acquisition by London-based BC Partners in 2011, it was owned by The Carlyle Group and Providence Equity Partners.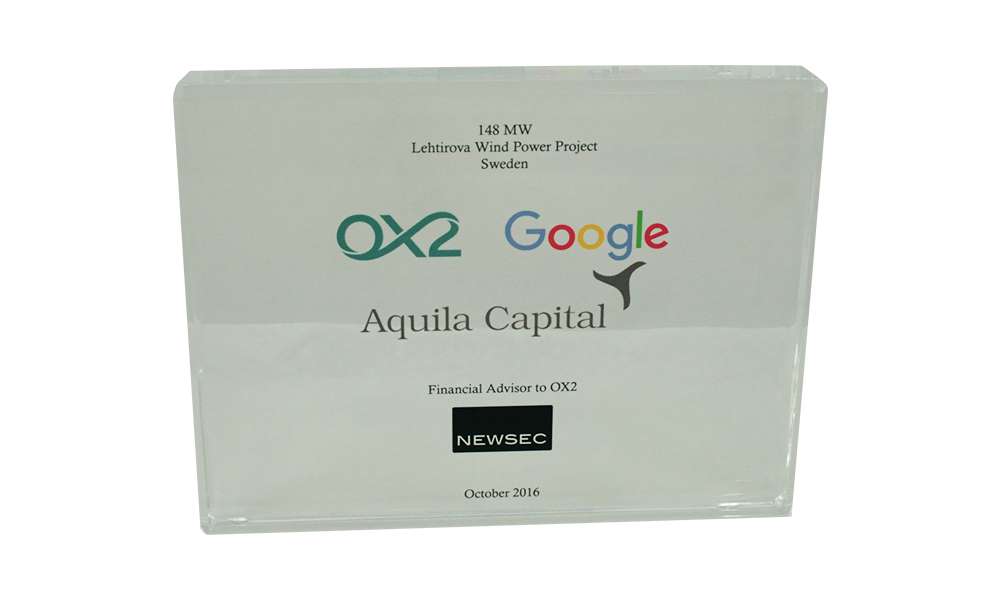 Google's commitment to purchase the output of this wind farm is its 7th wind power agreement of this sort in Europe.The farm will be located in northern Sweden, and consist of 41 turbines.

DOC Generici is Italy's largest independent generic drug firm.