Deal Toy Design & Ordering Process: A Quick Guide

You'll be asked a few preliminary questions concerning your deal and order.


We'll provide you with design ideas—appropriate to both your budget and timeline—via pdf file within 24-36 hours.


If necessary, changes will be made to the designs, and an option selected.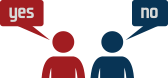 On finalization of your design,your order can proceed. Most Lucite orders will require about 5 business days for production, excluding shipping time. Designs calling for other materials, such as resin and crystal, may require additional production and shipping times
Depending on your quantity, production will generally take somewhere between 6-8 business days.