Showcase Your Client's Achievement…and Your Own
The Corporate Presence provides unmatched experience designing deal toys and financial tombstones. Tap our 40 years of expertise!
Deal toys, most commonly known as financial tombstones, deal cubes, Lucites, acrylic blocks, financial commemoratives—and dozens of other combinations and permutations of those terms—have for decades proven to be an enduring means of celebrating successful business transactions.
Save time! You can search our huge image archive instantly with our quick search feature below.
It's pretty intuitive, so you can just enter common terms like 'crystal', 'cloud', 'fund closing', 'solar', 'ipo', 'dna' etc.
Whether they're traditional Lucite tombstones, or commemoratives made of other materials such as wood, crystal, resin, or stone, deal toys have continued as a staple in the investment banking community for one simple reason: they work.
Deal toys
serve as a unique and visible reward to deal participants within your bank. More importantly, they provide
a distinctive and tangible reminder to clients of your work on their behalf
—one which, unlike the inevitably faded t-shirt, the invariably lost pen, or even the celebratory closing dinner itself —will be kept and remain visible, and continue the association with your bank and with you. Deal toys essentially function as
a form of desktop advertising
: promoting client's brand, as well as your bank's—and your own.
Our Commitment to Your Success
The environment in which you (and your bank) find yourself is most likely very different from that in which colleagues from earlier eras began their careers. We've been doing this for over 40 years, and undoubtedly appreciate and fully understand that reality far better than most newer, less experienced Lucite firms. While tombstones remain a fixture within the investment banking landscape, times have changed—and so have the rules.
More than ever, the focus understandably now is on cost-effectiveness—on getting the most bang for your buck with deal toys (as with almost everything). Reliability and creativity remain undeniably crucial factors—but they should, in this market, be taken as givens.
In this market, added value really comes in the form of cost-effectiveness—specifically, can you provide me with the widest possible range of options given my deadline and, more likely, my budget?
We have over 40 years of experience designing memorable, custom tombstones, unique to your deal, and tailored for both your budget and your deadline. This advantage applies whether you contact us with a record-breaking, landmark transaction, or a lower-profile deal for which you plan to order only a handful of pieces.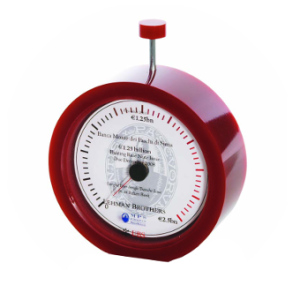 Request a Quote
Need a price for your latest deal? Fill out the form to get designs and a price quote within 24 hours.