The Facebook IPO Deal Toy Marks an Anniversary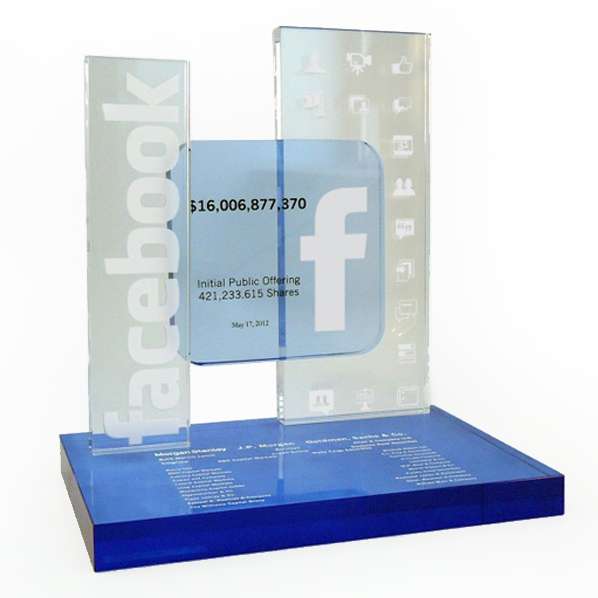 Facebook's landmark IPO also generated an iconic deal toy.
The Facebook IPO deal toy—along with those we designed to recognize the IPO's for Google and Twitter—is arguably the deal toy we're most often asked about. At meetings and presentations, it's also one of the pieces clients most often request to see.
With next Monday marking the third anniversary of the IPO, we wanted to repost a feature on the Facebook deal toy that originally appeared in The New Republic. Those familiar the century-old publication might find this an extremely odd choice in subject matter—but it does make sense. TNR's majority owner, Chris Hughes, is not only a Facebook alum, but was also one of Mark Zuckerberg's Harvard roommates.