Deal Toys Deconstructed: See What a New Documentary Reveals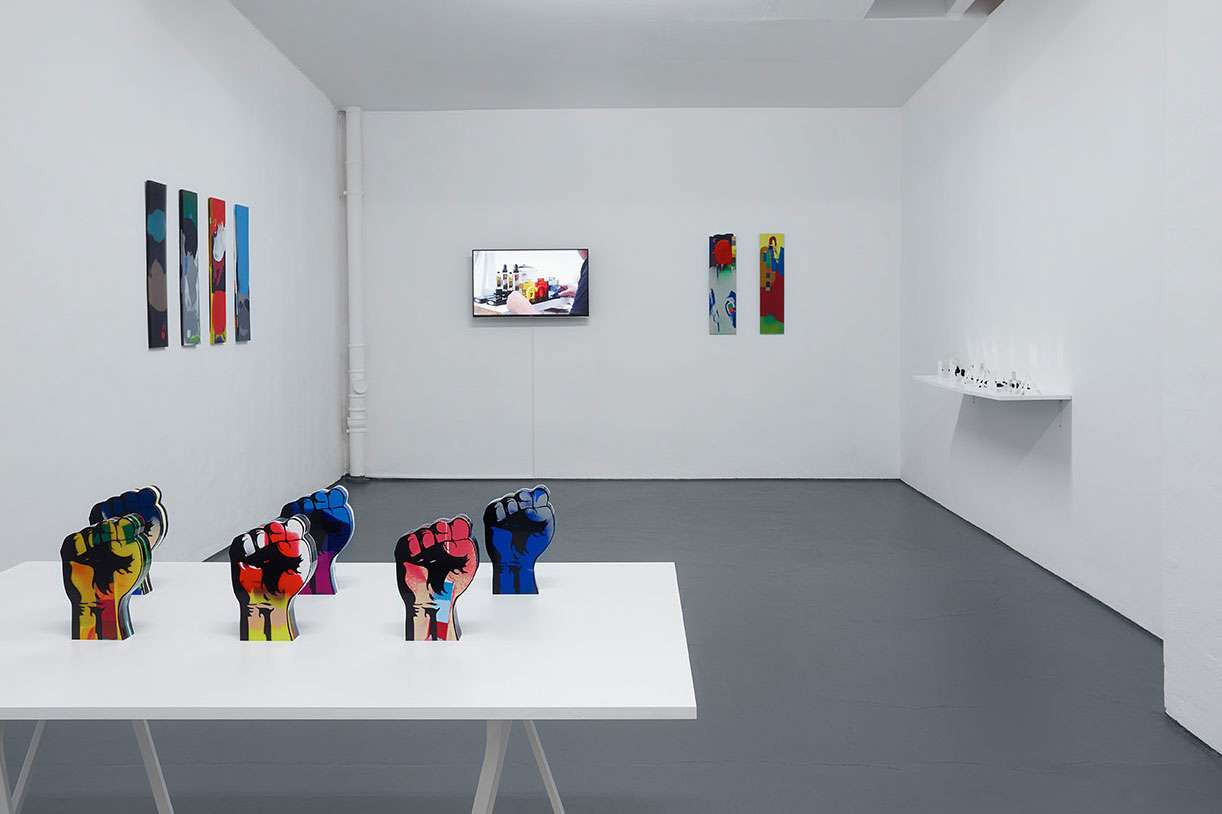 A new documentary offers an outsider's perspective on not only the nature of deal toys, but also their unique production process
Ben Thorp Brown can hardly be accused of selecting well-worn, mainstream subjects.
In a career that has already seen his works featured at MoMA, the Harvard Film Archive, and The Whitney Museum, the young documentarian and artist has addressed subjects ranging from Paraguayan soybeans to Nebraskan nuns to the "spatiotemporal" dynamics of present-day cognitive organization.
All of which may or may not lead logically and inevitably to….deal toys.
An Unfiltered Look at a Deal Toy Factory
More specifically, Brown's latest work, entitled "Toymakers", explores "the production and aesthetics of these customized, limited-edition objects as a means to consider the relationship between finance and artistic labor".
Filming over the course of a week at The Corporate Presence's deal toy factory in Quebec, Brown also took the opportunity to commission from the production staff several of his own Lucite designs. Brown's custom-made "deal toys", along with the companion documentary, were first exhibited in a gallery in Frankfurt last November and December under the title "Speculative Presence". The exhibit will debut in the United States in March at New York's Armory Art Fair.
The Overlooked Secret of Deal Toy Production
Brown explains that the most surprising aspect of the deal toy production process may have been precisely how labor-intensive and exacting it proved to be. In contrast to rote, assembly-line activity, he describes the kind of craftsmanship he witnessed as "knowledgeable, informed labor" in which workers exhibited an understanding and appreciation of "the properties of the various materials they worked with".
Because Brown's film is currently being screened in galleries and festivals, we cannot show it here in its entirety. An abbreviated version of the documentary is, however, being prepared, and will be available soon on our site.
We've provided here a link to those wishing to learn more about Ben Thorp Brown's work.
You can also see a selection of our finished Lucite pieces in our deal toy galleries.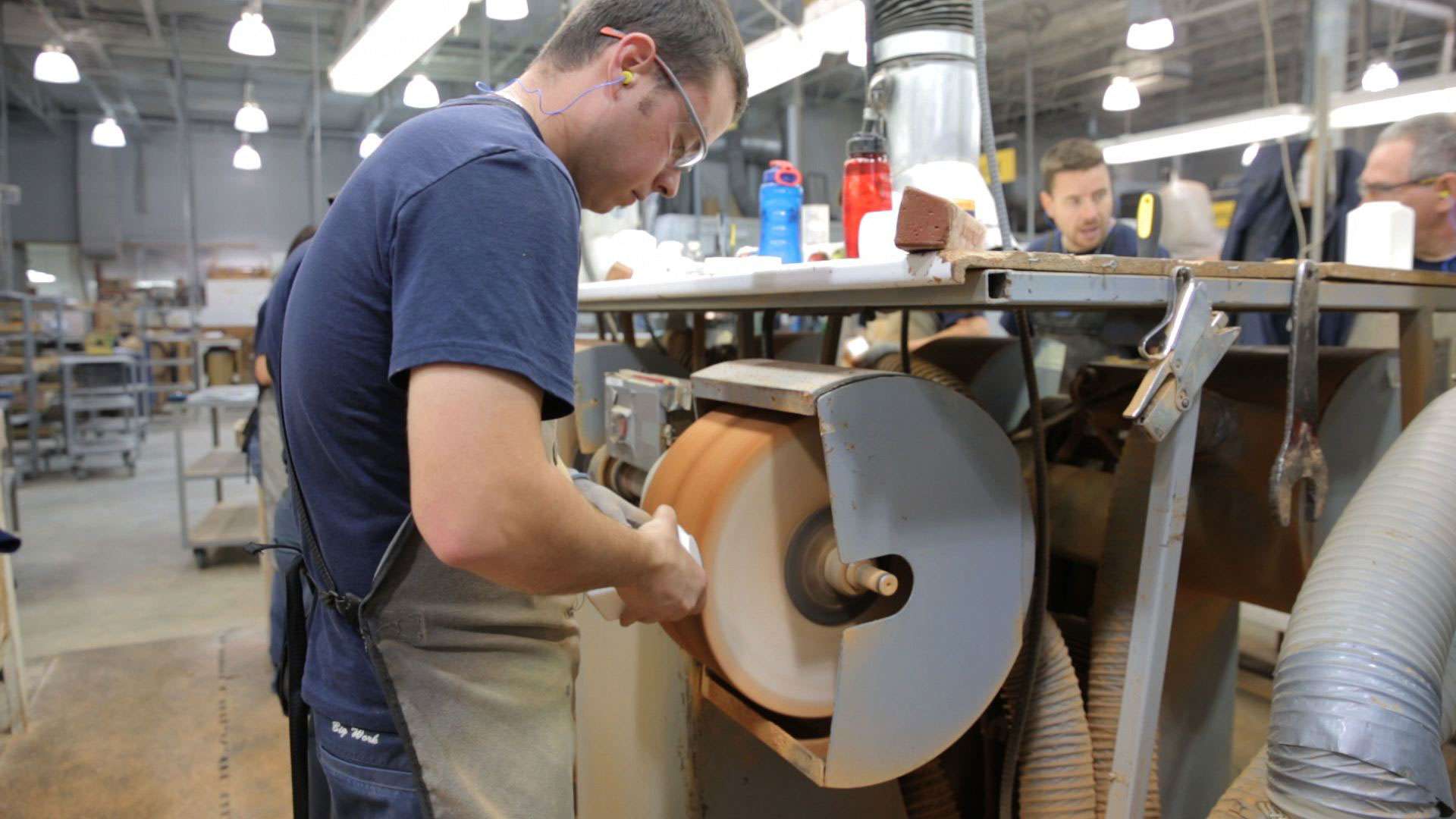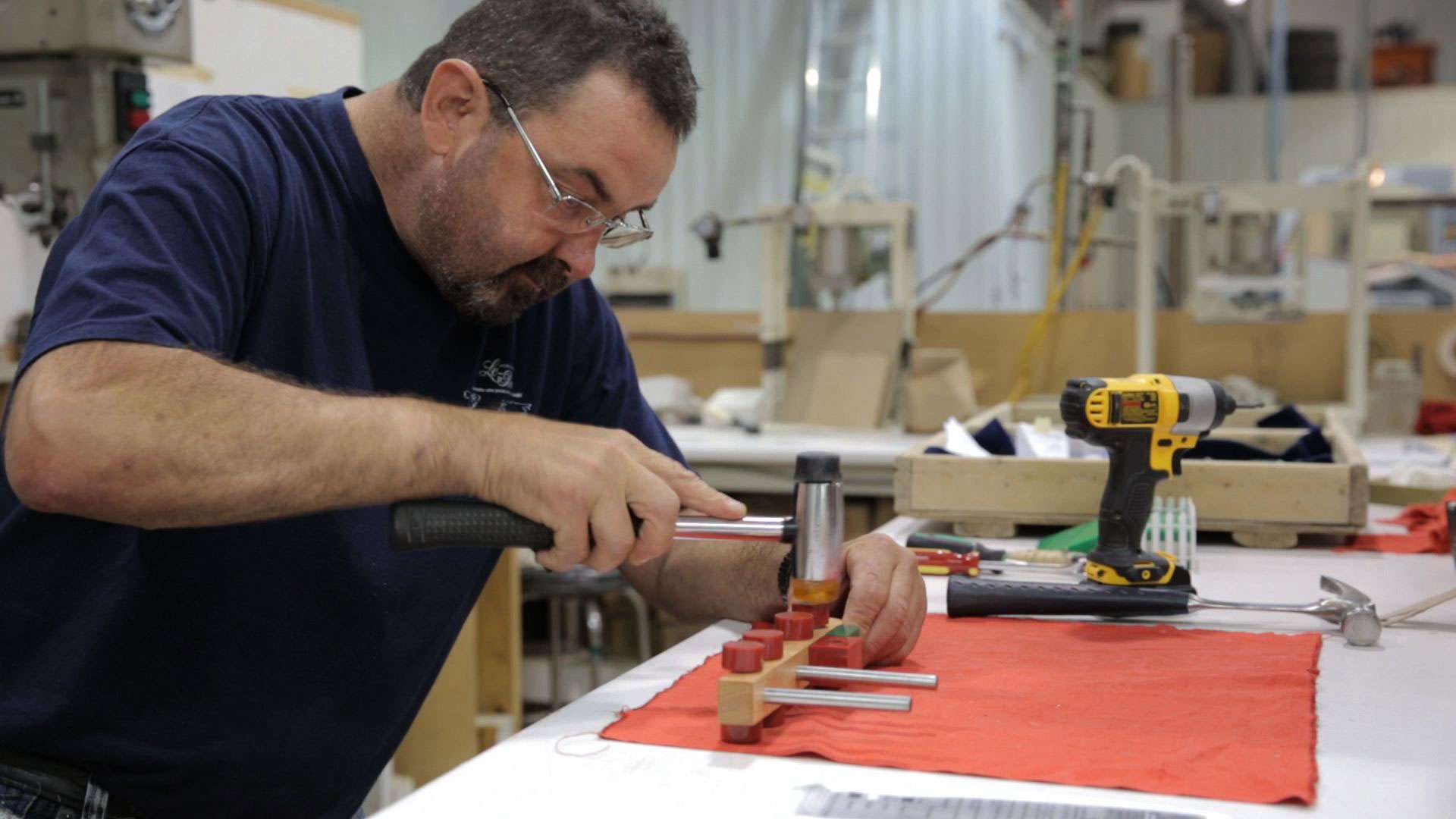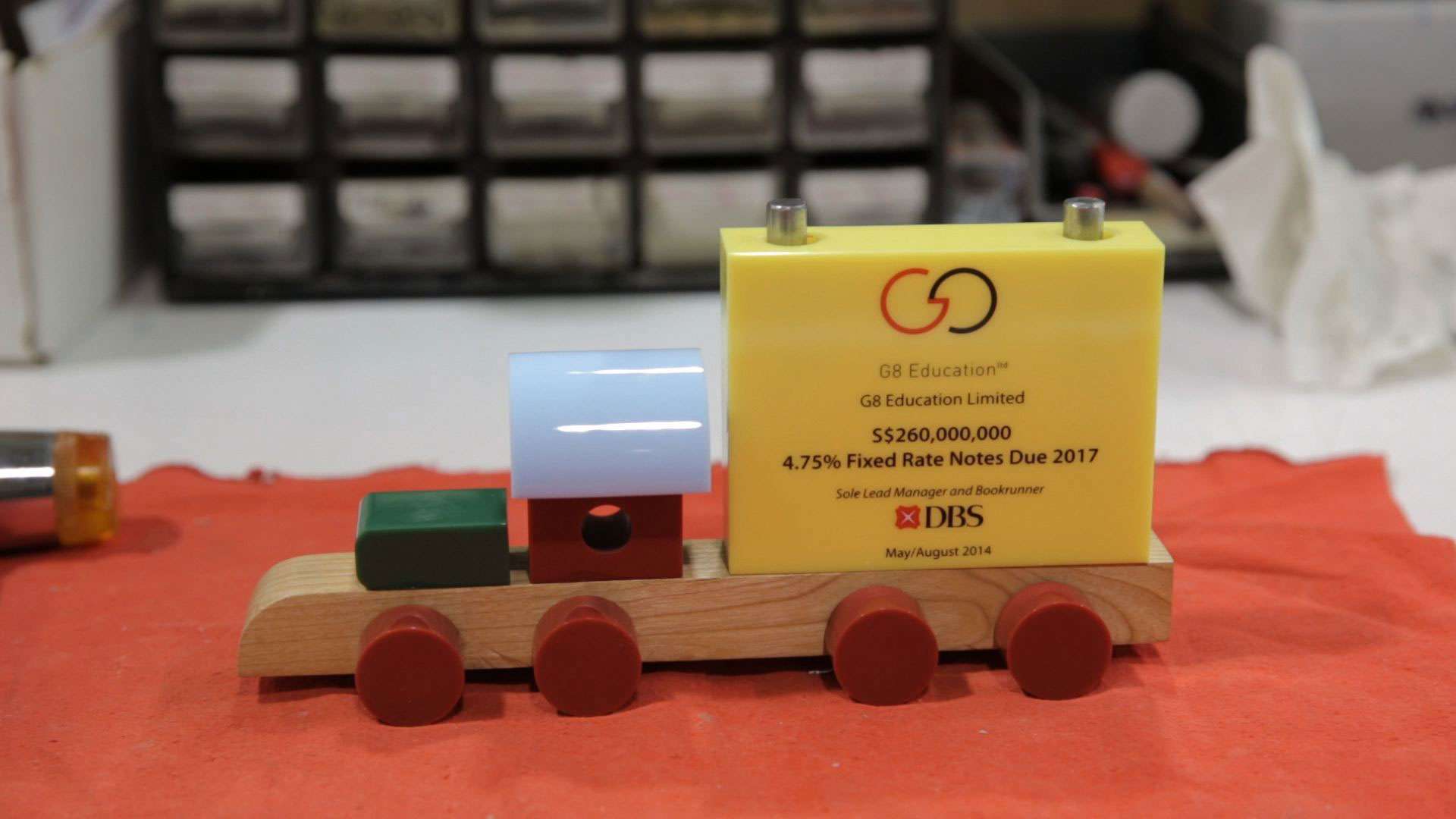 Ben Thorp Brown, Toymakers (video still), 2014, HD Video, color, sound, 13 min. Courtesy of the artist and Bischoff Projects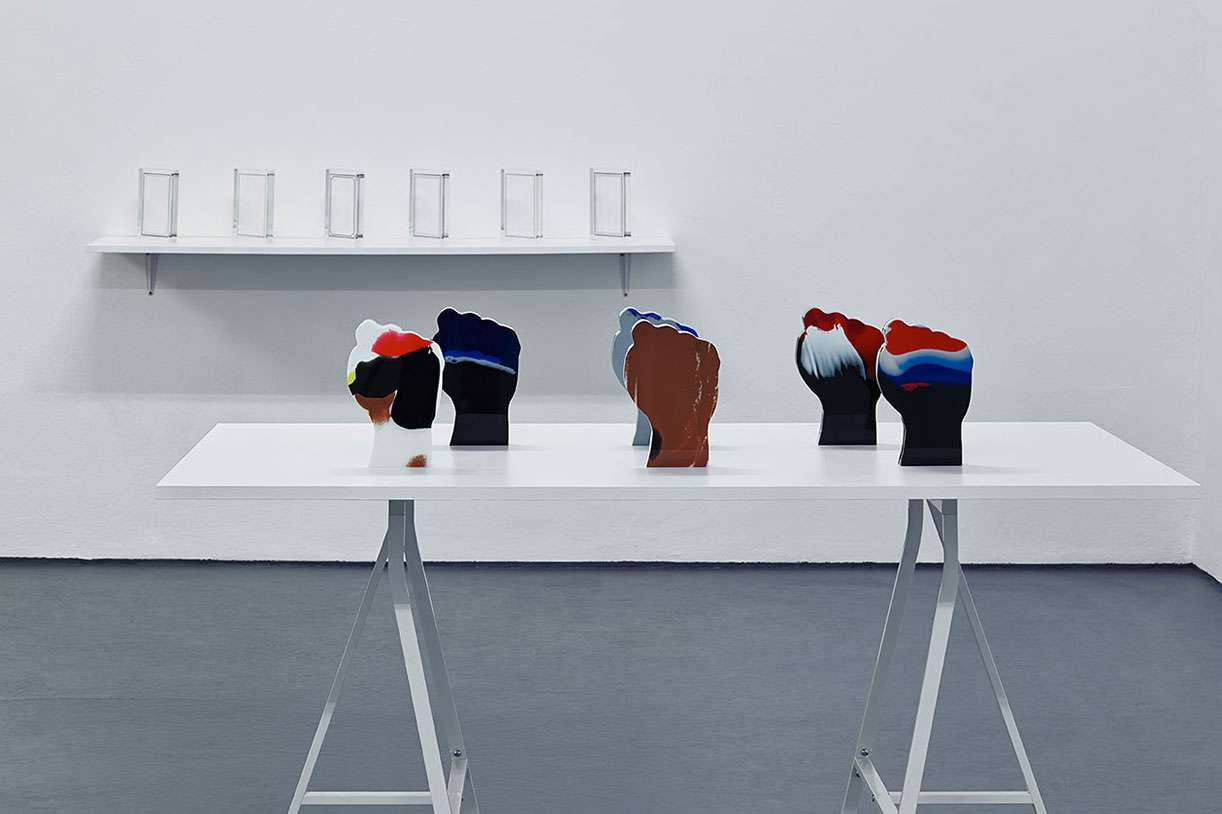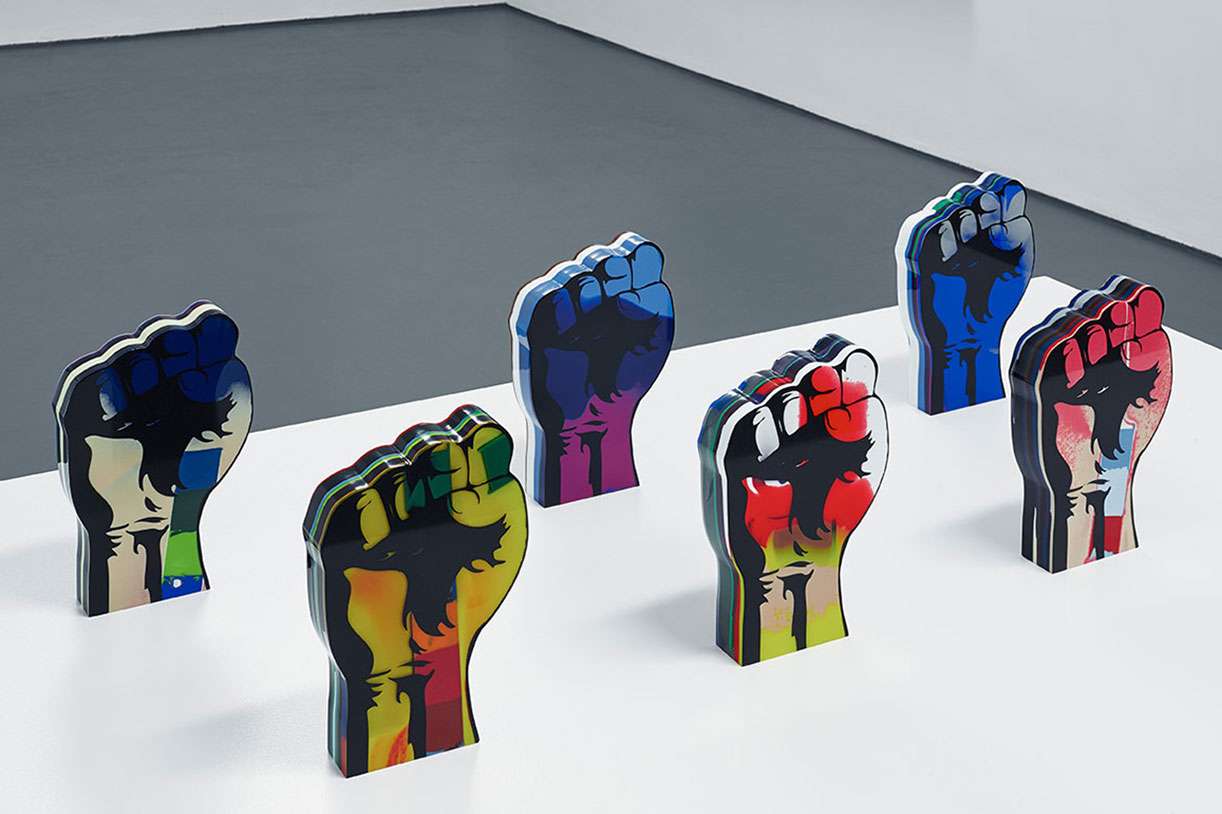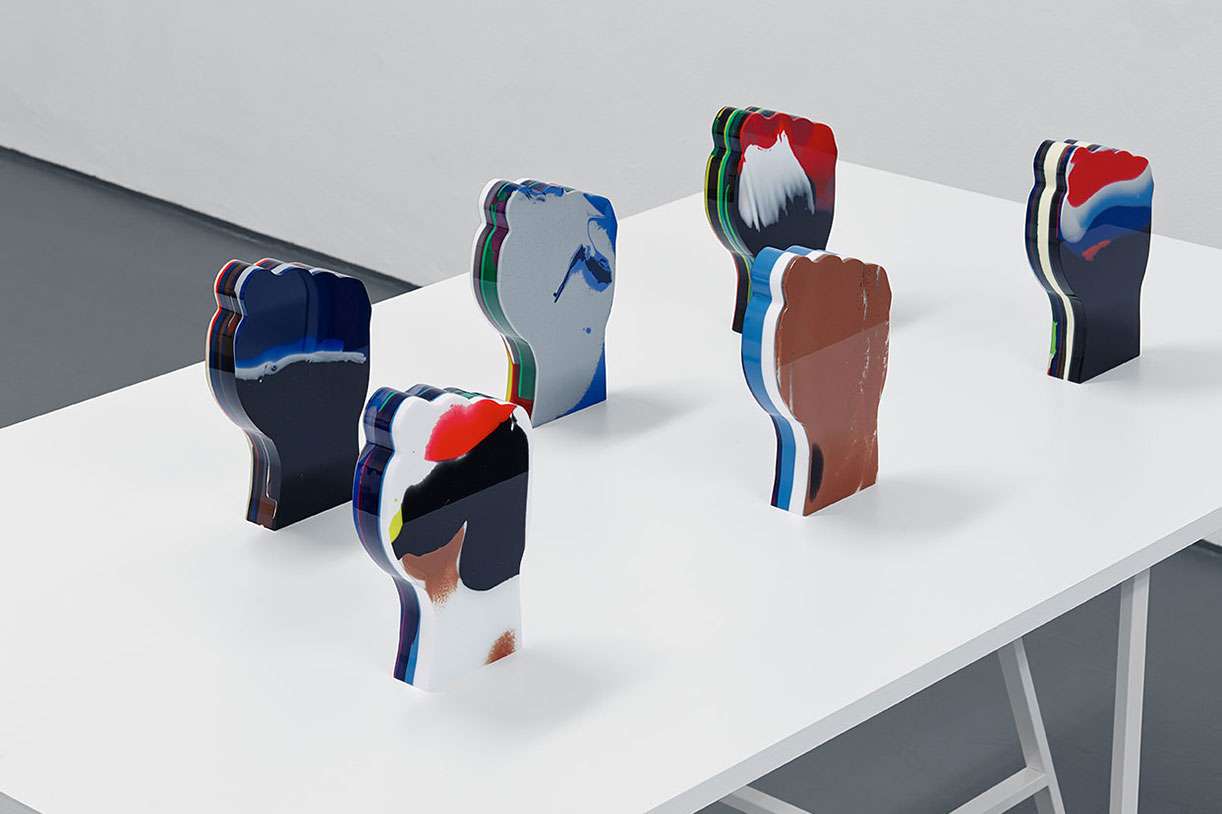 Ben Thorp Brown, Fists, 2014, Recycled lucite, ink. Courtesy of the artist and Bischoff Projects.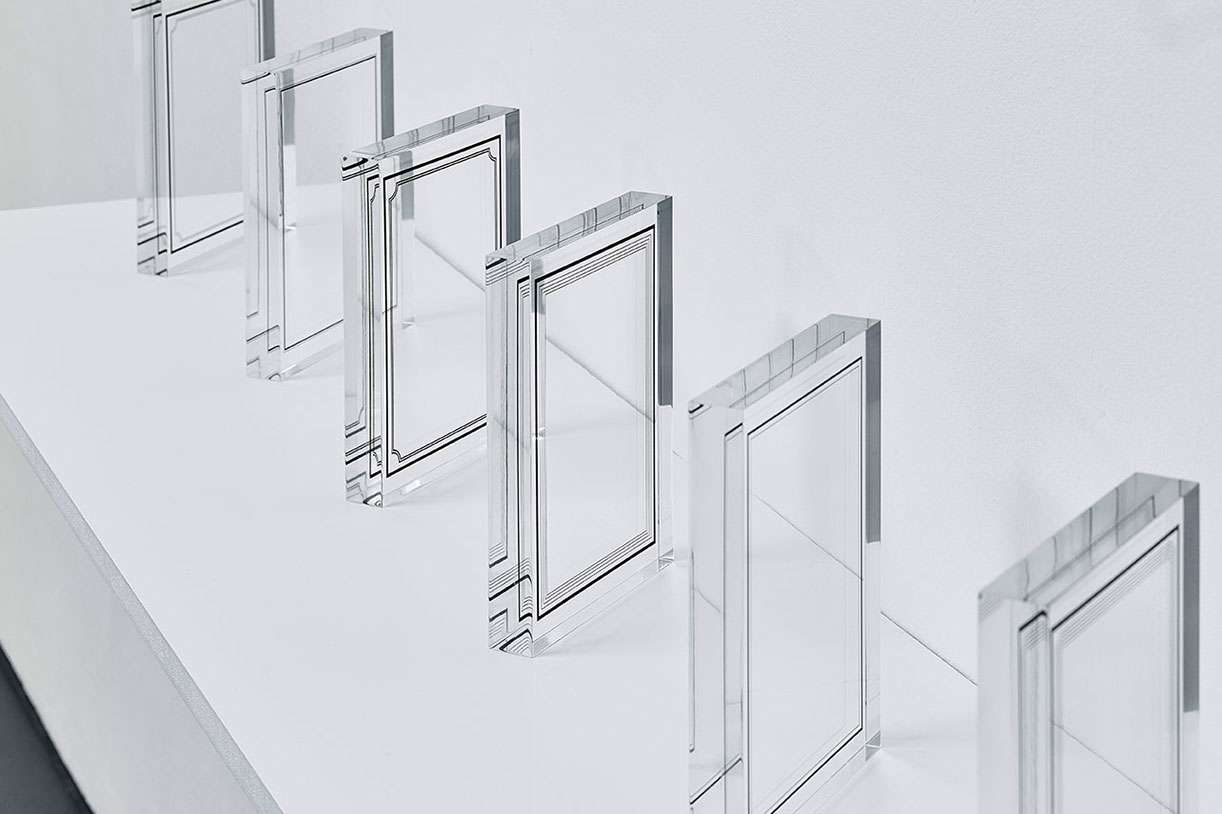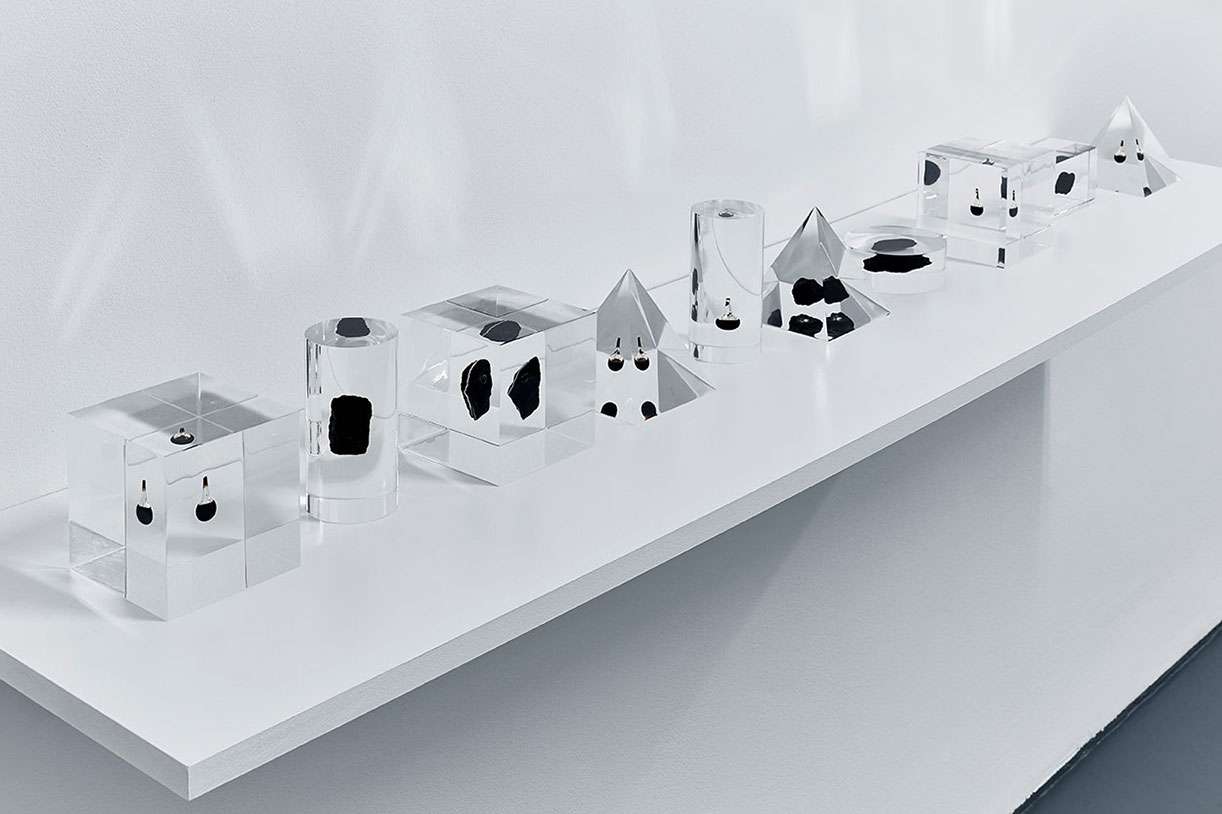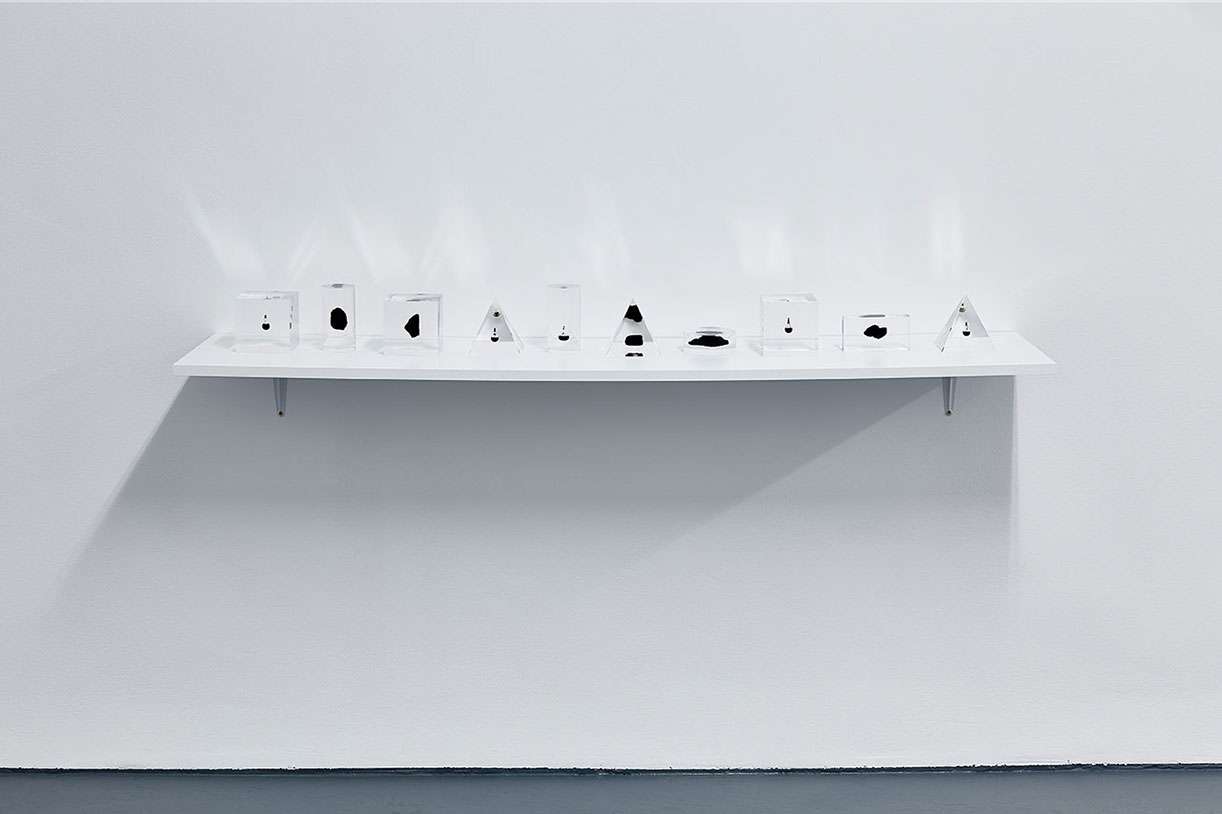 Ben Thorp Brown, Border Forms, Figures 1-6, 2014,  Lucite, acetate, ink. Courtesy of the artist and Bischoff
Projects. Ben Thorp Brown, Academic Forms, Figures 1-10, 2014,  Lucite, coal, oil. Courtesy of the artist and Bischoff Projects.