Cross-Border Deal Toys: Going Beyond Familiar Territory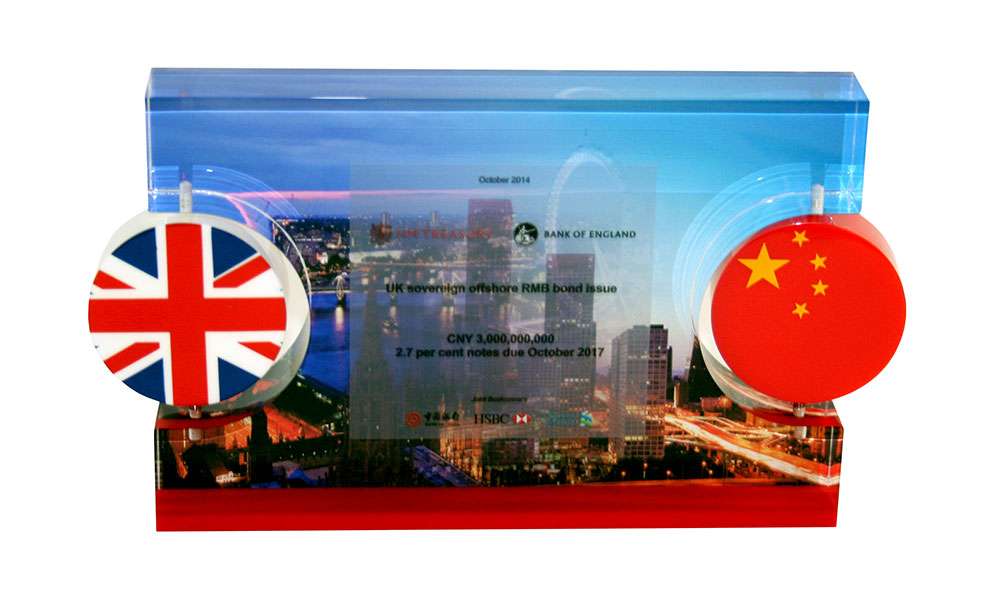 Cross-border deal toys don't have to be limited to the same, familiar design themes
The global economy.
You may have heard about it…
And if you're just coming off a deal involving multiple cultures, currencies, languages, time zones—not to mention tax and regulatory regimes—you may know it first-hand all too well.
So congratulations, first of all, on pulling it off.
And even if you haven't yet had the experience, the odds are greater that you will fairly soon: cross-border M&A deal values during 2014 reached their highest level since 2008, and over a third of the companies contacted in a recent Financial Times survey indicated plans for a cross-border deal in the next two years.
All of which means you may find yourself in the market for cross-border themed deal toys.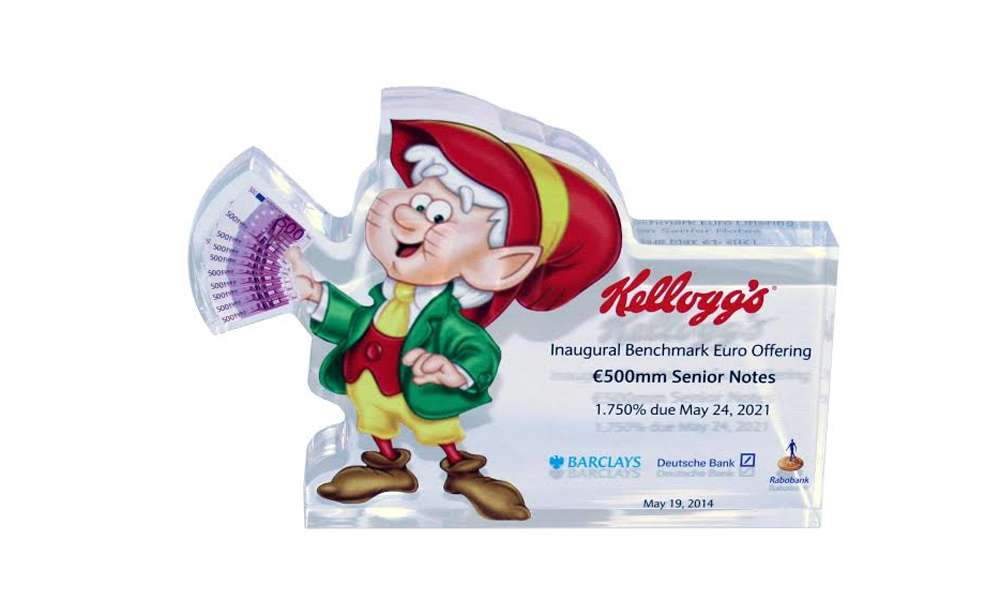 Elf Yourself: The Kellogg's Cross-Border Deal Toy Twist
Flags, maps, currency notes, clocks showing multiple time zones—these are just some of the recurrent design features of cross-border deal toys.
Make no mistake: the fact that these elements are so often featured in deals of this sort is only natural, and obviously doesn't necessarily make them trite. Execution of an idea, as always, is everything. But you might want to consider some twist—specific to your client or the deal itself—that would give the piece some added cachet.
A great example, shown here, is the Kellogg's deal toy commemorating the American company's 2014 cross-border financing. The nature of the transaction is cleverly conveyed through artwork depicting the Keebler Elf—emblematic of a quintessentially American brand—- fanning a wad of Euro notes. The piece is a relatively simple and inexpensive one, but this single touch vastly enhances its impact and effectiveness.

Out of The Box—and Off the Map
The Deutsche Telkom-GTS deal toy also shown here provides another example of an added twist—with this one instead playing off an established design convention. The underlying deal—involving the German telecom's acquisition of a Polish-based company with landline assets not only located in Poland, but also Hungary, Romania, and the Czech Republic—almost demands that some sort of map be included in the deal toy.
That map has clearly been included —but in an innovative way that also both integrates and highlights the numerous private equity firms (both European and American) involved in the deal. The piece would have worked in any case, but this unusual take on a conventional design element makes it that much more memorable—and eye-catching.
Again, cross-border transactions lend themselves to a variety of themes and designs. We're always ready to help you navigate the design process—whether that means fleshing out any initial concepts you may have, or provide you with entirely new ones.
Related: Deal Toy Ideas for Spin-Off "Mania"