Superhero/Villain Deal Toys: from Enchantress to Batman…to Batman's Attorney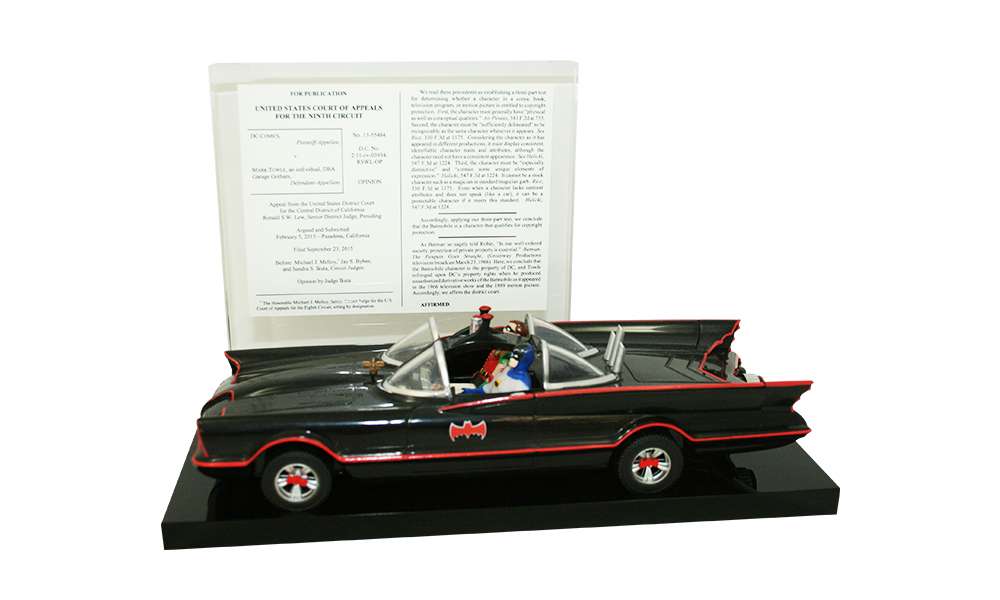 Batman…Superman…Wonder Woman…Captain America…Iron Man.
For moviegoers everywhere, 2016 holds the promise of many things, including Truth, Justice…and the continued overuse of the word "iconic".
Scheduled for release on March 25th, "Batman vs. Superman: Dawn of Justice" will feature, unsurprisingly, the iconic clash of the Caped Crusader and the Man of Steel. Subsequent releases will focus on such lesser icons as "The Flash" (March 23rd), "Aquaman" (July 27th), "Shazam" (April 5th), and "Cyborg" (April 3rd).
The crowded Mid-Majors of the hero/anti-hero continuum will be represented by iconic up-and-comers Deadshot, Enchantress, Harley, Killer Croc, and the rest of the "Suicide Squad" (August 5th), along with the likes of the "Green Lantern Corps" (June 19th).
The Corporate Presence, you should know, is hardly a slouch in the icon department. Since our inception in 1981, we've done a number of deal toys featuring superheroes and/or villains.
The real superhuman feat, unfortunately, involves tracking down either one of the surviving deal toys, or even just a photo; but we've managed to locate a few for you here: