Project Goldfish? Project Zeus? More Great Code Name-Inspired Deal Toys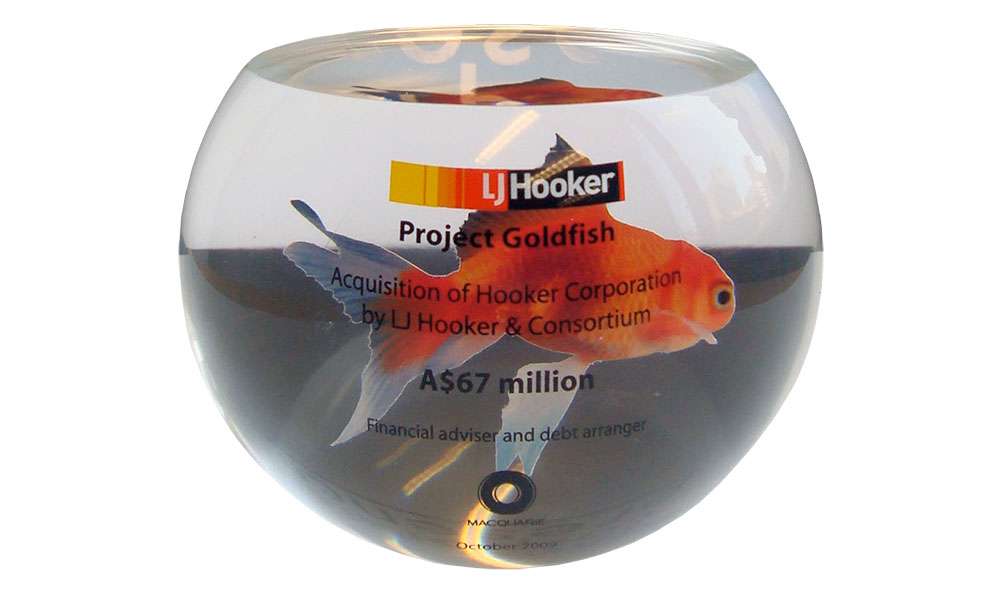 Eagles or Falcons?
If we're talking about the weekly NFL pool, you probably want to steer clear of the Eagles.
And if you're considering a code name for a deal, you may want to steer clear of both.
Falcons and Eagles, in fact, figure among the 10 most popularly used deal code names globally. Project "Eagle" took the honors as the most commonly used code name followed, in order of popularity, by Blue, Phoenix, Alpha, Green, Falcon, Tiger, Apollo, Diamond, and Neptune.
Original or not, code names have, over the years, given rise to some inspired deal toy designs. In two previous posts, "Project Barracuda? Project Buzz?" and "Project Big Bang? Project Eastwood?", we shared a number of these designs. We've included some additional ones, some more recent, some from deals as old as 2002, in the gallery below. Several of these designs demonstrate just how simply–and inexpensively–a distinctive element such as a code name can add cachet to a deal toy or award.