9 Awards You Really Don't Want To Win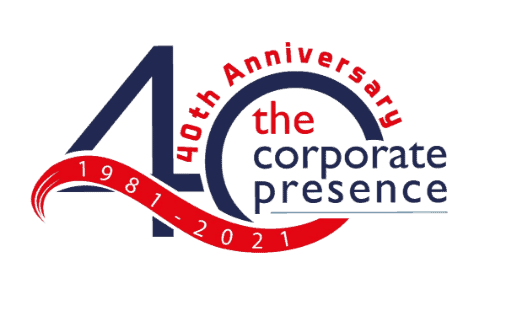 Just as there are clichéd, unspeakably bad awards meant to recognize superior performance, there are also creative, imaginative awards recognizing unspeakably bad performance.
Yes, we've previously addressed the topic of bad awards ("7 Employee Awards That Should Make You Cringe"). But there the focus was on lousy awards— awards you, in all honesty, might actually be ashamed either to receive or distribute—but ones that were nevertheless intended to recognize superior or even superlative performance.
But what about the other side of that equation? How, exactly, do you recognize subpar, counterproductive, dishonest, or otherwise egregiously bad performers? Fortunately the awards below actually exist, and have served to fill yet another void left by the "Recognition Industry".
The Darwin Award
The Darwin Award recognizes individuals whose deaths (or, more rarely, near deaths) were accomplished with such surpassing idiocy that they were deemed to have "self-selected" themselves for extinction. The epitome of online snark, this usually posthumous honor had been riddled with a number of bogus submissions since its inception in the 90's. Now subjected to more rigorous fact-checking, successful recent nominees have included a mugger who sought refuge from police in a tiger cage.
The Golden Duke Award
Honoring its namesake, California congressman Randy "Duke" Cunningham, The Golden Dukes recognize "the year's best purveyors of public corruption, outlandish behavior, the Crazy and betrayals of the public trust". Now in its 8th year, the awards encompass 7 categories with winners chosen by a celebrity panel of journalists and commentators. Cunningham, who was notorious for holding lavish parties on his 42-foot yacht, pleaded guilty to bribery in 2005. The yacht was named "Duke-Stir".

The "Teddy"
Named in honor of a Canadian official canned for submitting expense reports that have been charitably termed "imaginative", the "Teddy" Waste Award ceremonies are now in their 16th year. The Canadian Taxpayers Federation's annual celebration of "waste and malfeasance at the national, provincial and local level" recently recognized a mayor who expensed, among other items, personalized barbecue aprons, and another official who submitted $45,000 in travel expenses—-as opposed to the $946.44 submitted by another attendee of the same event.
The Ernie Awards
For the past 22 years, 400 women have assembled at a gala dinner in Sydney to pay tribute to the most sexist remarks uttered by public officials during the previous year. The remark receiving the highest volume of boos wins, with protocol calling for a tie-breaking "boo-off" if necessary.
The Golden Raspberry Award
Now in their 35th year, the "Razzies" provide an annual counterpoint to the Academy Awards typically held the next day. Those recognized for "worst achievements in film" include, most recently, Kirk Cameron, whose "Saving Christmas" took home four Razzies, including Worst Picture. In 2015 organizers created the Razzie Redeemer Award to honor those who have risen above past Razzie-worthy performances. The inaugural winner: Ben Affleck.
BARFTA Award
Bestowed annually since 2013, the British Academy for Rubbish Films and Terrible Acting is the UK counterpart to the "Razzies". The voting "academy" is comprised of British film and industry professionals who submit their selections anonymously. On the heels of what it described as a "vintage year for terrible films", the 2015 ceremony honored, among others, Nicole Kidman ("Grace of Monaco"), and Russell Crowe ("A New York Winter's Tale").
The Bookseller/Diagram Prize
Originally conceived as a means of bringing comic relief to the annual Frankfurt Book Fair, the Diagram Prize for Oddest Book Title of the Year is now in its 37th year. The public can now cast its vote on a list of nominees, which in the past have included titles such as "Greek Rural Postmen and their Cancellation Numbers" and "Goblinproofing One's Chicken Coop", via a site maintained by Bookseller's magazine.
Worst Band Award
Edging out stiff competition from acts such as Bastille, Blink-182, and One Direction, Australian quartet 5 Seconds of Summer was named Worst Band at the NME Awards held in London in February. In a move that would seem to belie the premise of this post, the group's lead guitarist promptly tweeted their embrace of the "win"…which then received over 55,000 favorites.
Foot in Mouth Award
By its own account, the U.K.'s Plain English Campaign's selection for most "baffling comment by a public figure" was straight-up, crystal clear. Among the 2014 quotes vying for Russell Brand's personal best was this musing: "The internal mayhem I'm feeling is spilling out everywhere. I loved it, and felt very connected to activism—particularly activism that feels loaded with potential. Not the oppositional activism that seems like there's a stasis around it—earnestly sincere, but a monolith equal to the establishment". Hear, Hear.