The Missing Moon Rock…and 7 Other Bizarre Lucite Stories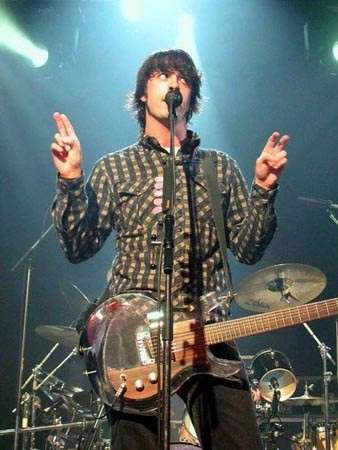 We tend to think of Lucite in terms of its virtues— as that versatile, durable, malleable material we see in customized deal toys, awards, and recognition pieces; but it has another life, a secret, often edgy life unknown to all but a few…
1. In 2009, U.S. Customs officials in Brownsville, Texas seized a 12-gallon cargo containing thousands of dead scorpions and ants. The dead insects were slated to be embedded in Lucite and sold at local flea markets.
2. An online retailer is currently marketing "clear Lucite Strappy Sandals". The stiletto heels are 10" high.
3. In a 2003 action, the United States sued to regain possession of a "Lucite ball containing lunar material". The man claiming possession of the disputed moon rock had purchased it in a deal consummated at a Denny's restaurant near the airport in Miami.
4. In 2012, New York City-based artist Steph Mantis began marketing pizza slices encased in Lucite. The artist referred to them as "Ninja Throwing Slices".
5. US Magazine reported that in 2012 Beyonce, accompanied by her mother and sister Solange Knowles, purchased a Lucite crib at a New York City boutique. The crib, which was reportedly to be installed in a 2,200 square-foot nursery, cost $3,500.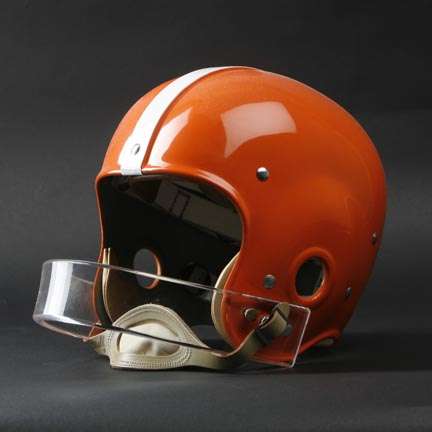 6. Cleveland Browns coach Paul Brown began experimenting with Lucite in the design of football facemasks in the 1950's (seen above). By the decade's end, the National Football League would ban the use of Lucite in masks—partially due to its susceptibility to extreme cold.
7. Concerned about the obvious discomfort his "big long lumberjack" beard was causing his infant daughter, a Brooklyn man in 2014 shaved it off…and preserved it in Lucite. "It's pretty weird", remarked his wife.
8. It was reported in 2010 that Dave Grohl owns four "Lucite Ampegs". The clear guitars, produced by Ampeg in the 1960's, are each tuned differently for use in various Foo Fighters songs.