Cross-Border Deal Toys: Creative Ideas Beyond Maps & Flags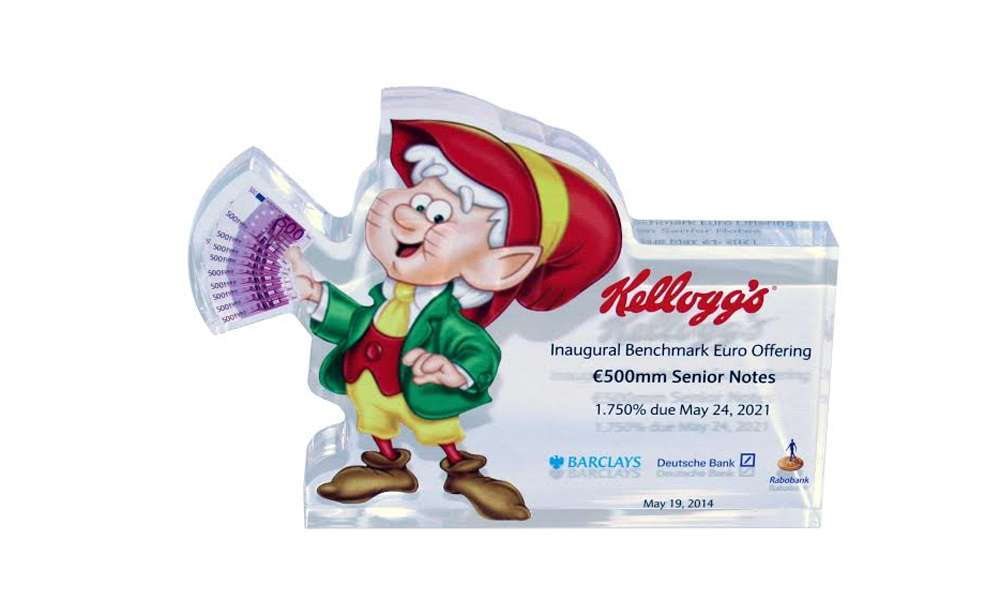 This blog might (rightfully) be the last place you'd seek insights into the dynamics of global, cross-border M&A activity.
So we'll skip any analysis and simply note that 1) cross-border deal activity continues to surge this year, and 2) there's therefore an increased chance you might want a deal toy incorporating a cross-border theme.
Just to be clear: over the years, we have designed, and we continue to design, cross-border tombstones based on pretty familiar concepts; these include currency-themed deal toys, as well as map and flag-themed tombstones. They're a great source of designs, and you might ultimately select one of them for your commemorative.
On the other hand, you may want to consider a few alternatives for highlighting the cross-border characteristics of your deal. This post is designed to give you a few preliminary ideas.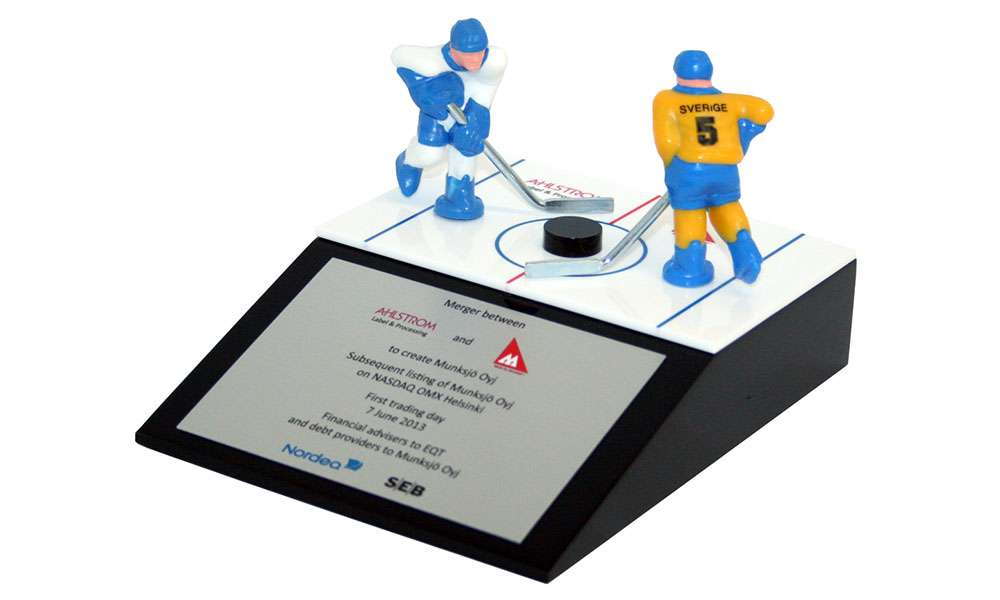 The parties here are represented by figures from the national hockey teams of Finland and Sweden. The deal itself had nothing to do with the sports industry; it actually involved the specialty paper industry.This cross-border design makes great use of an iconic—and quintessentially American– brand mascot.
This was in fact a cross-border transaction—though the locales displayed actually refer to regionally-themed sections of PortAventura World, a Spanish entertainment park. In any case, the signpost and marker concept works especially well here.
This design does center on a map, but it illustrates how standard conventions can effectively be tweaked. This deal involved assets not only in Poland, but also Hungary, Romania, and the Czech Republic. The logo chips to the left of the map provide a seamless way of unifying the map with the many private equity firms (both European and American) that participated in the deal.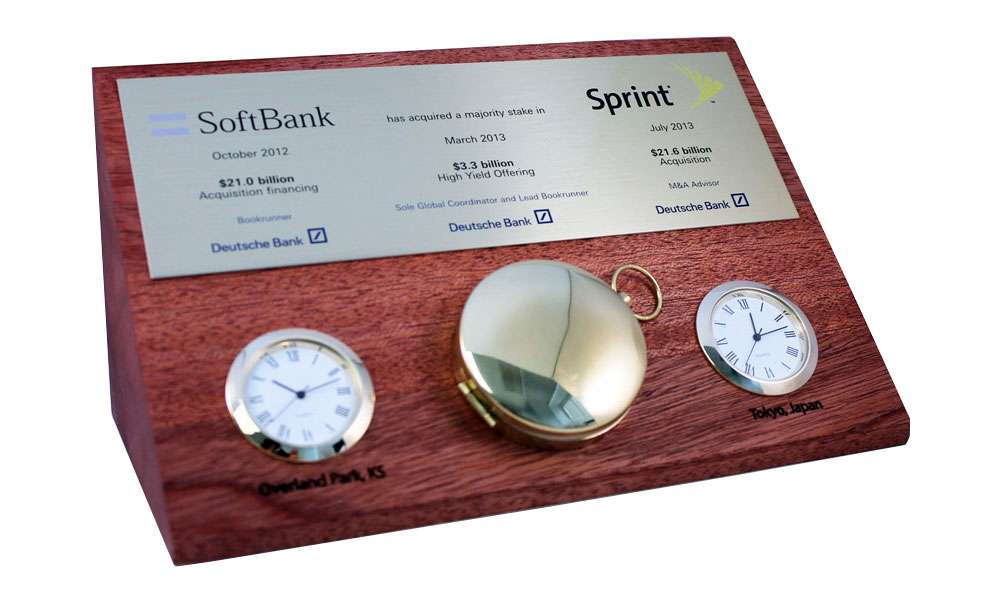 The locale of multiple parties to a deal can also be illustrated via time zones.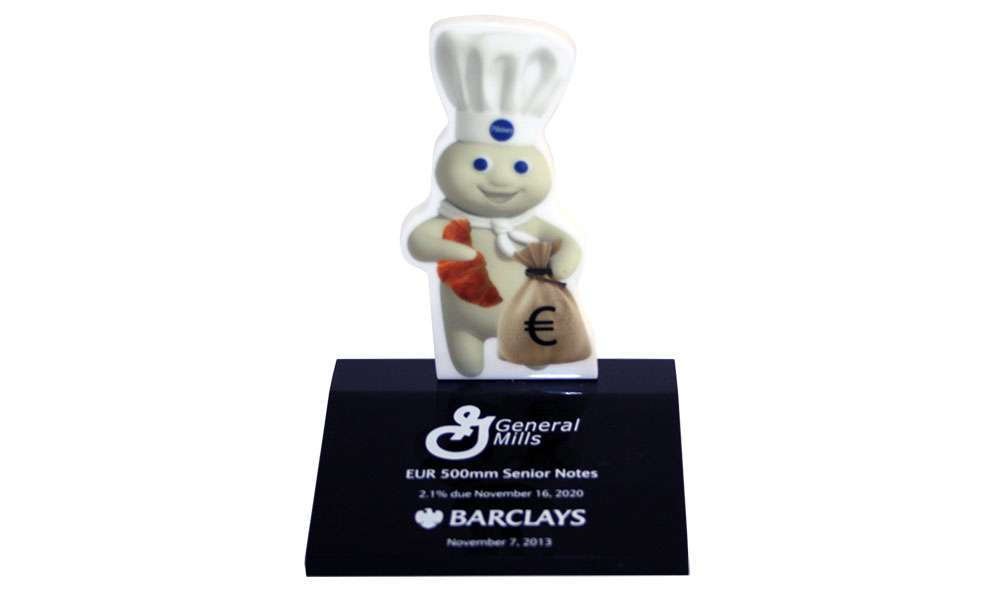 Another effective cross-border design centering on a brand mascot.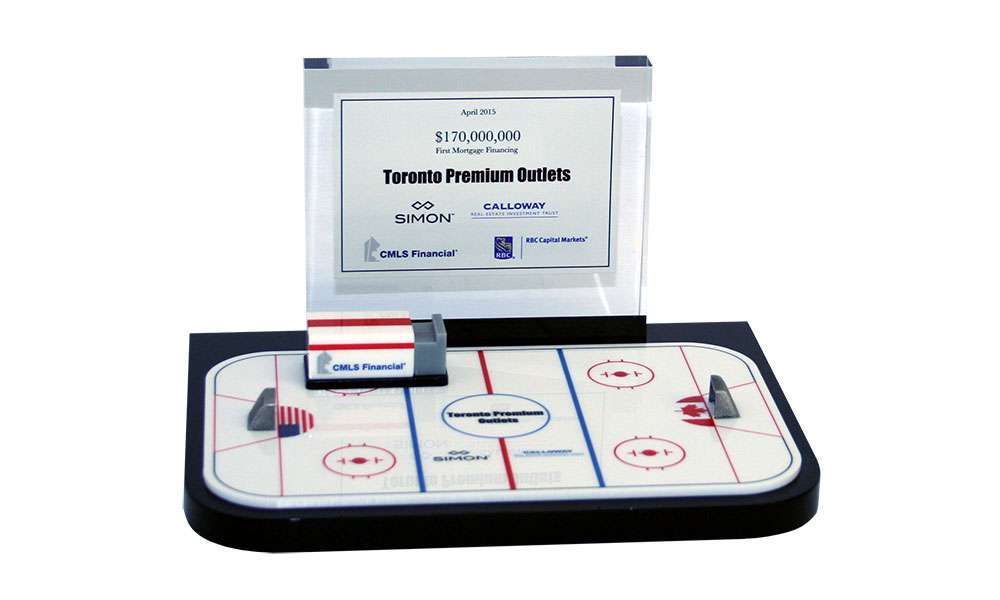 Cross-border deal-makers are seemingly partial to hockey themes—-though this design concept could easily be adapted to any number of sports. So what exactly was the sports-related asset involved here? Once again, there was none: the deal involved an upscale shopping outlet located near Toronto.