European Deal Toys: Danish Football, Italian Tires & Much More!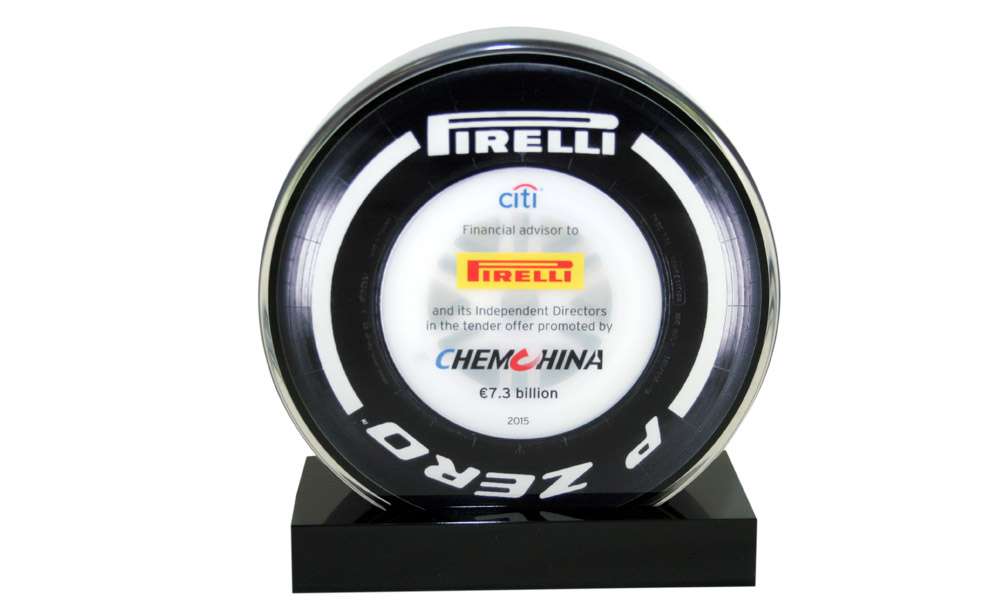 Seen any good deal toys lately?
As we noted in our last round-up of European deal toys, most bankers see surprisingly few—and even fewer outside their firm, office, and even their group.
We've put together here another gallery highlighting some of the many tombstones designed recently by our London office for banks and firms across the region.
Please note that, as always, these images are clickable.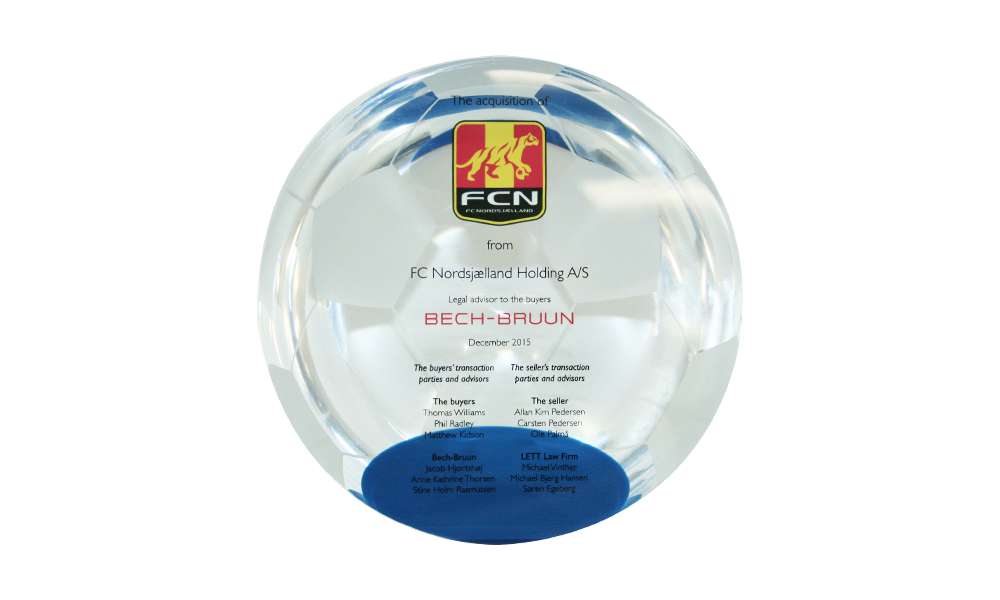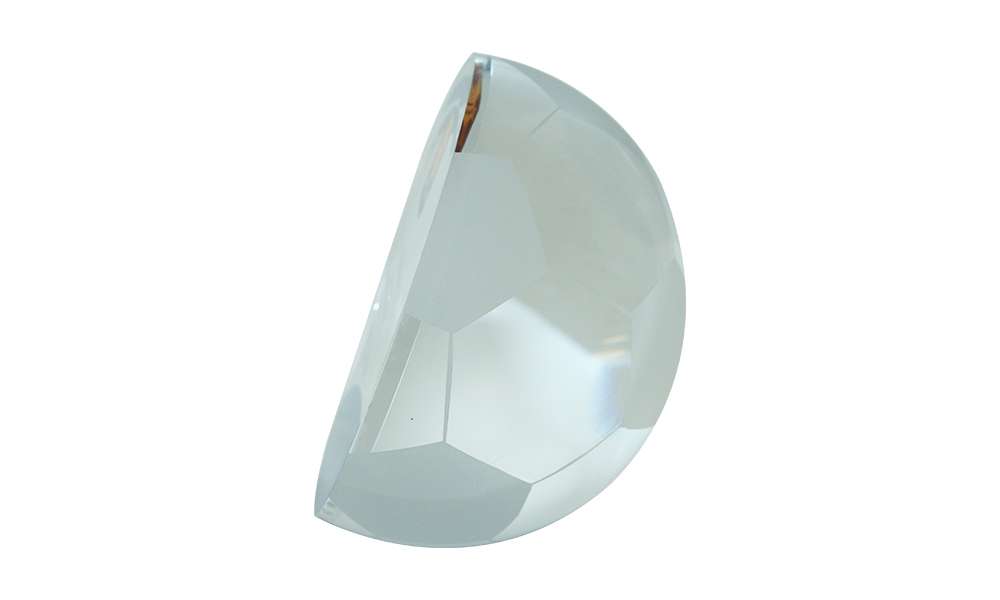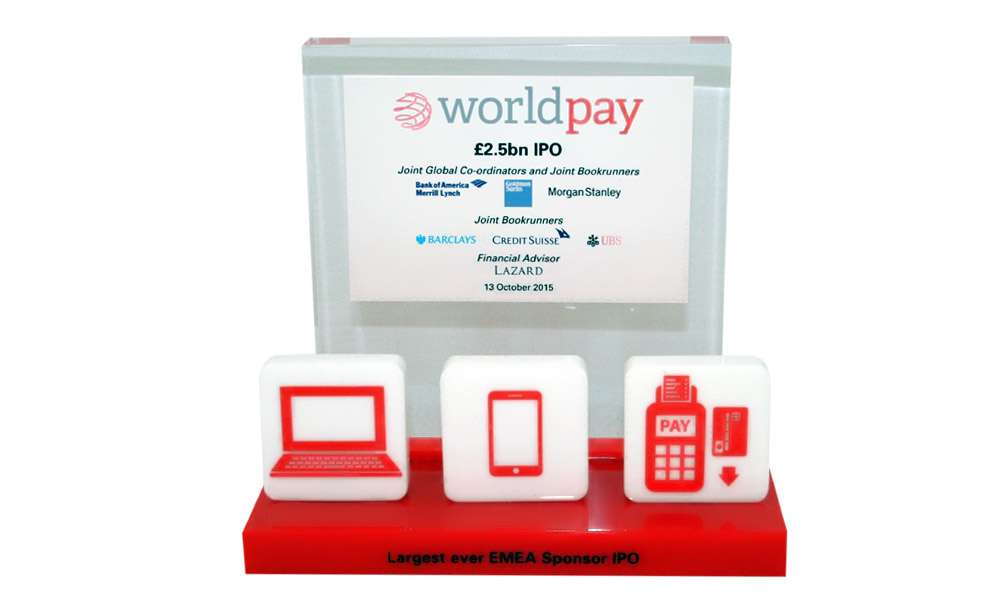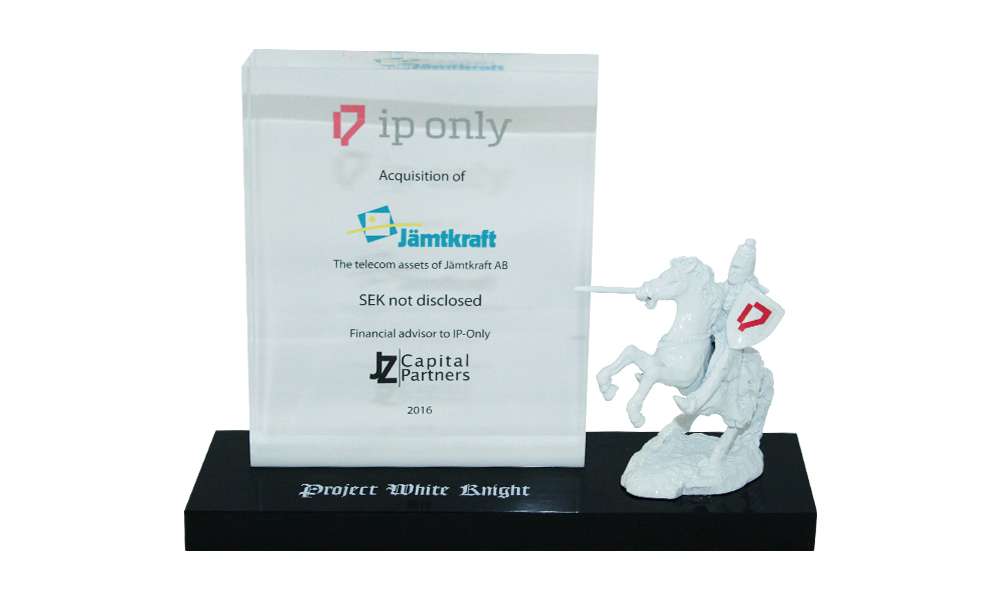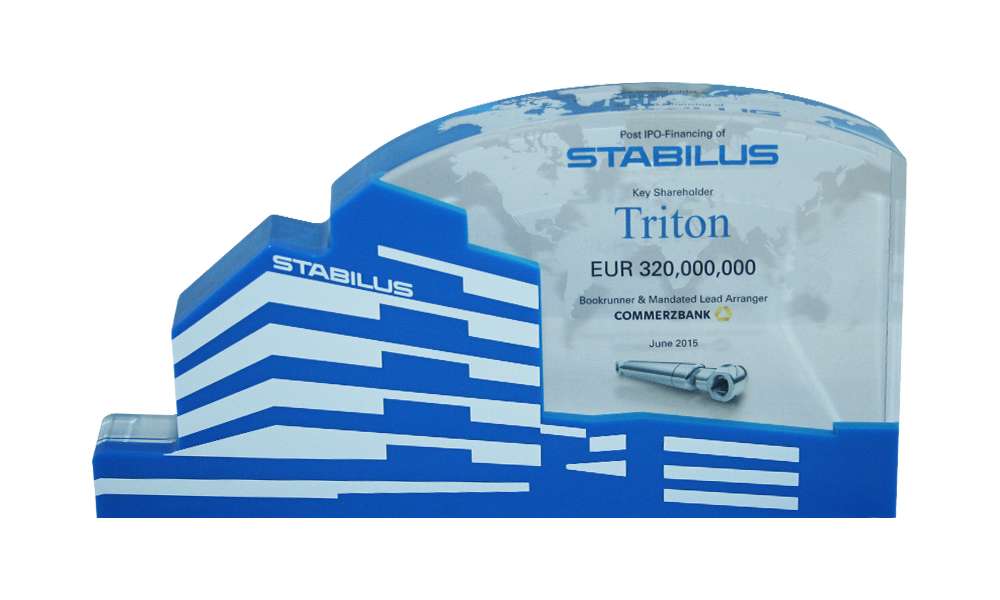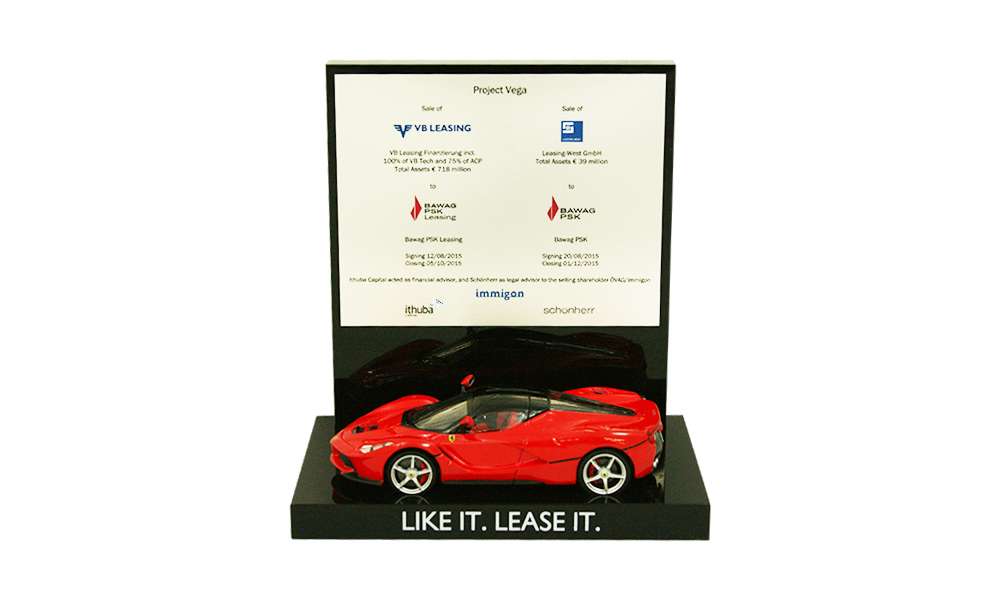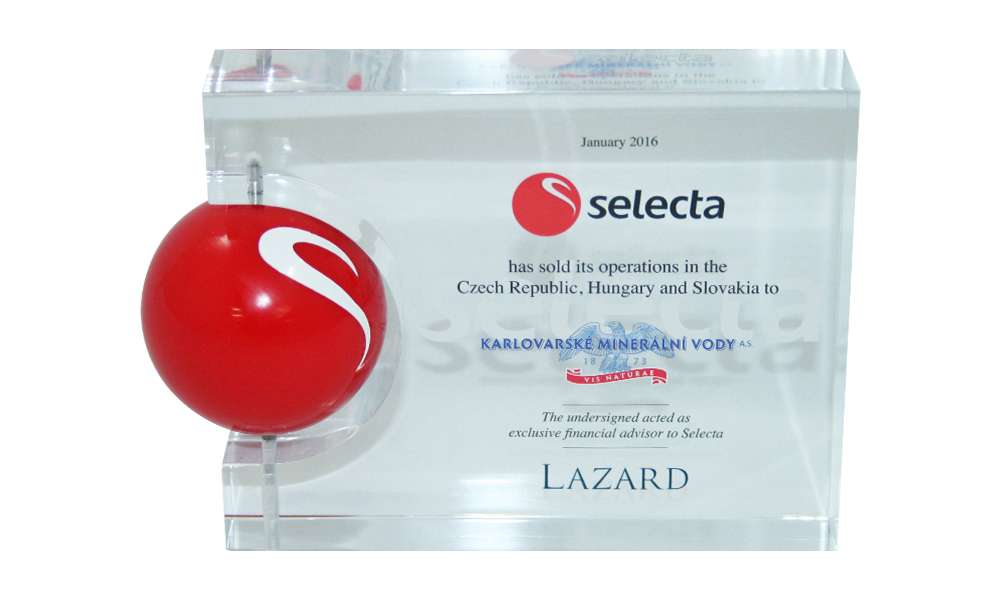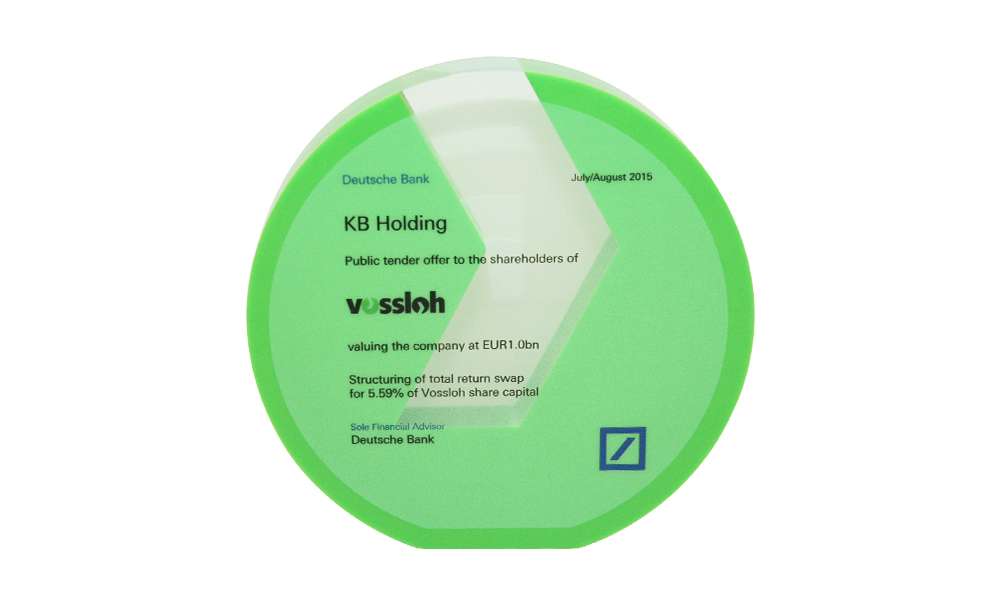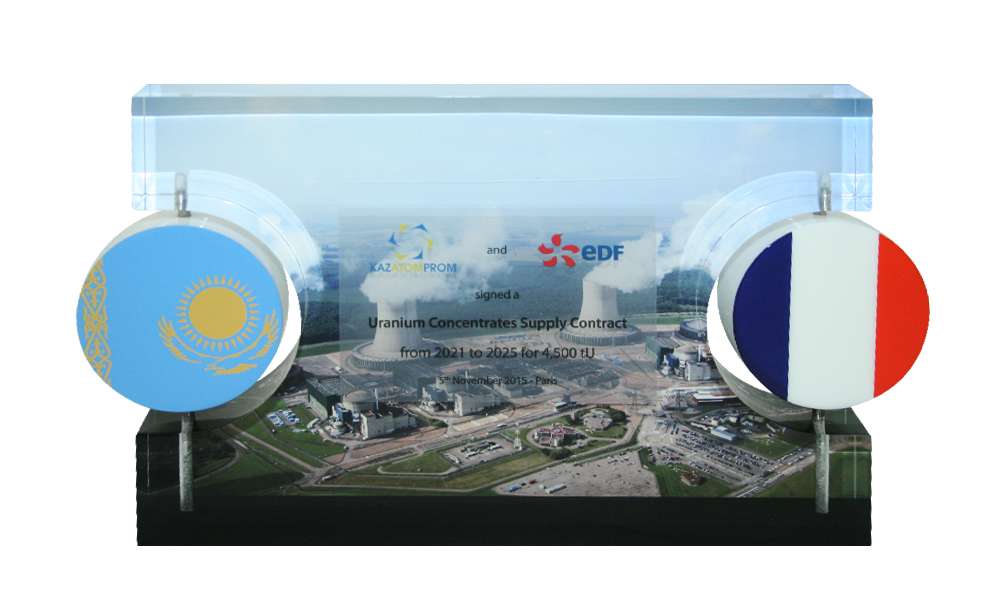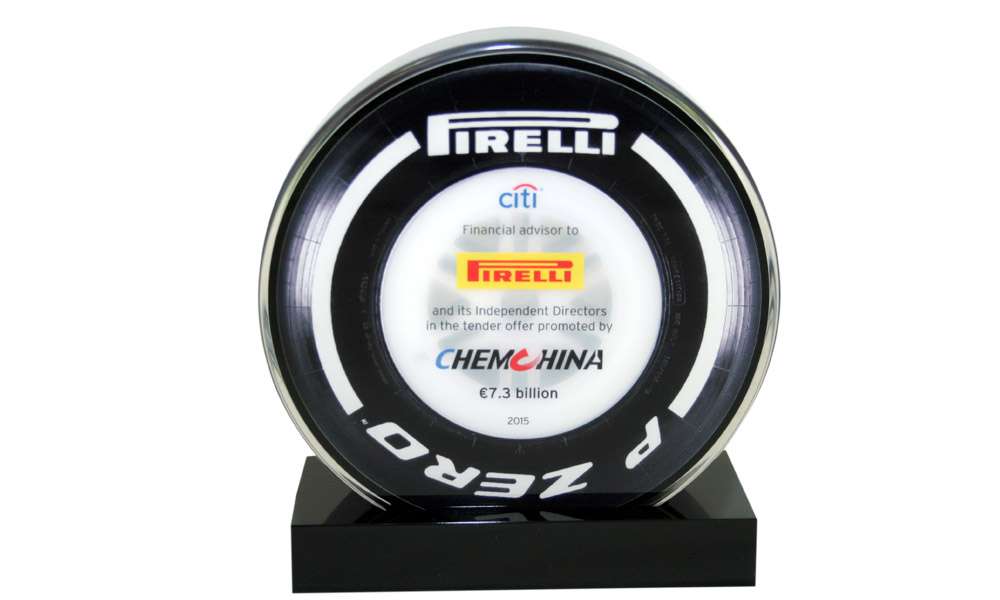 Looking for help with deal toys or custom awards—in Europe or anywhere else? Get in touch with one of our international offices.