More Gambling Tombstones – New & Old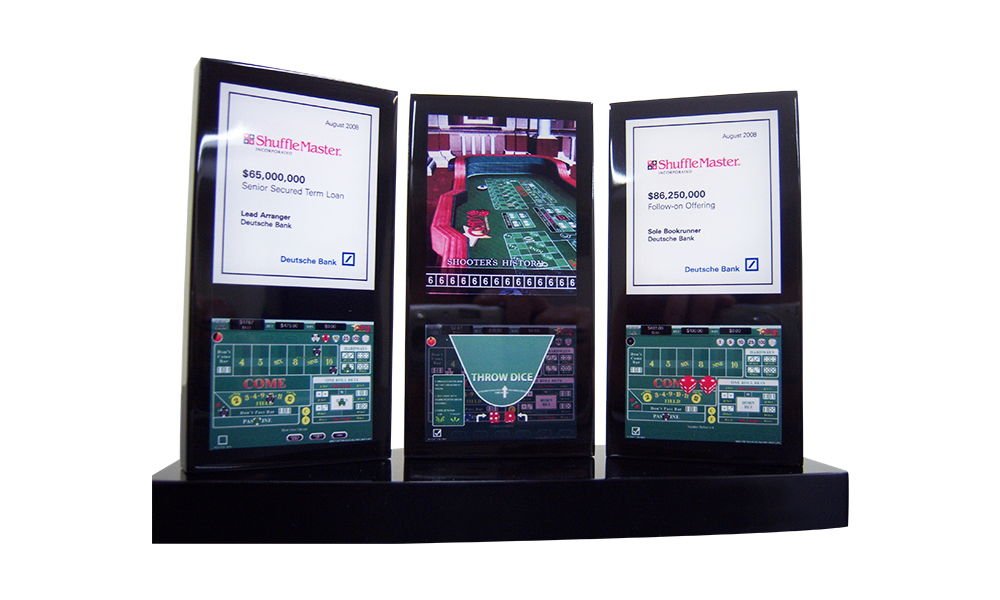 Take Shots
Embrace the Grind
Be a Nice Person
Keep Tilt External
Be Serious About Your Legacy
Dealmaking wisdom from some investment banking grandee?
Actually they're tips for beginning World Series of Poker players—offered up by 15-time champion Phil Hellmuth, aka "The Poker Brat".
Hellmuth's victory in the WSOP 30 years ago almost single-handedly transformed poker's dominant class from geriatrics with names like "Slim" and "Tex", to a significantly younger set, one more inclined to analytics and probabilities than folksy yarns.
We've previously marked the opening of the World Series of Poker with a gallery of gambling-themed deal toys.
So with the WSOP set to begin May 28th at the Rio All Suite Hotel & Casino in Las Vegas, we thought we'd share some additional designs—some current, some dating back as far as the 90's.
Take a second to check out a world of riverboats, indoor beaches, and giant lagoons, populated by names like Paradise Park, and Eldorado.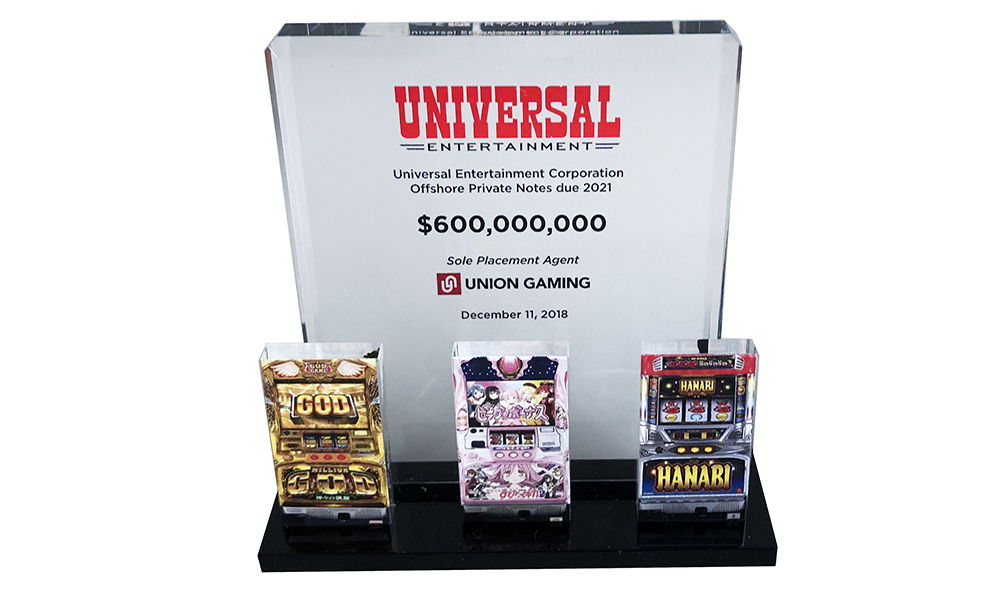 A vintage 1904 slot machine recently sold at auction for $80,000. Bidding for the nickel-plated oak piece took all of 60 seconds.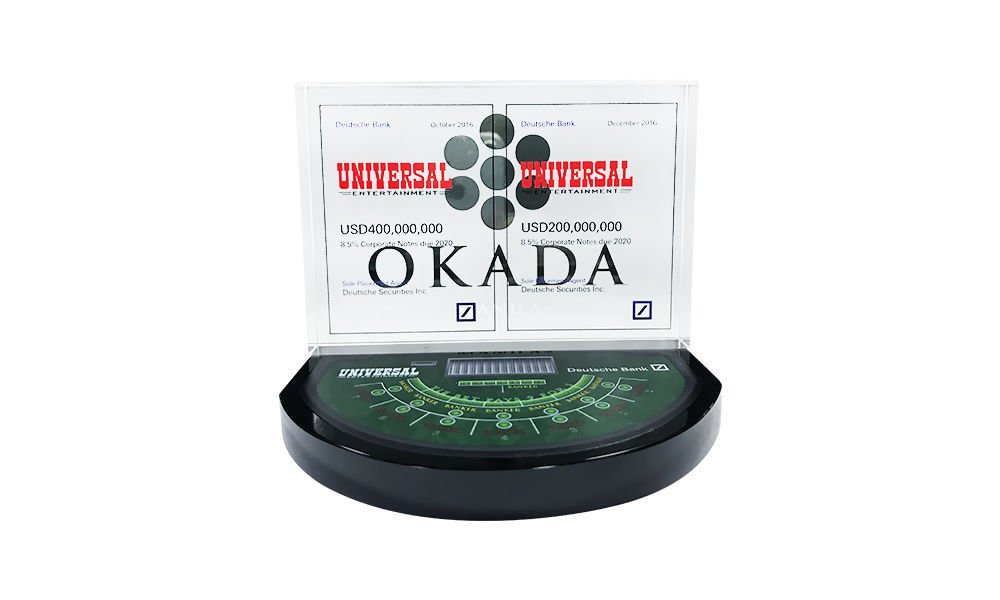 The Okada Manila resort features a 9,000 square-meter indoor beach/nightclub. Cove Manila can accommodate 4,500.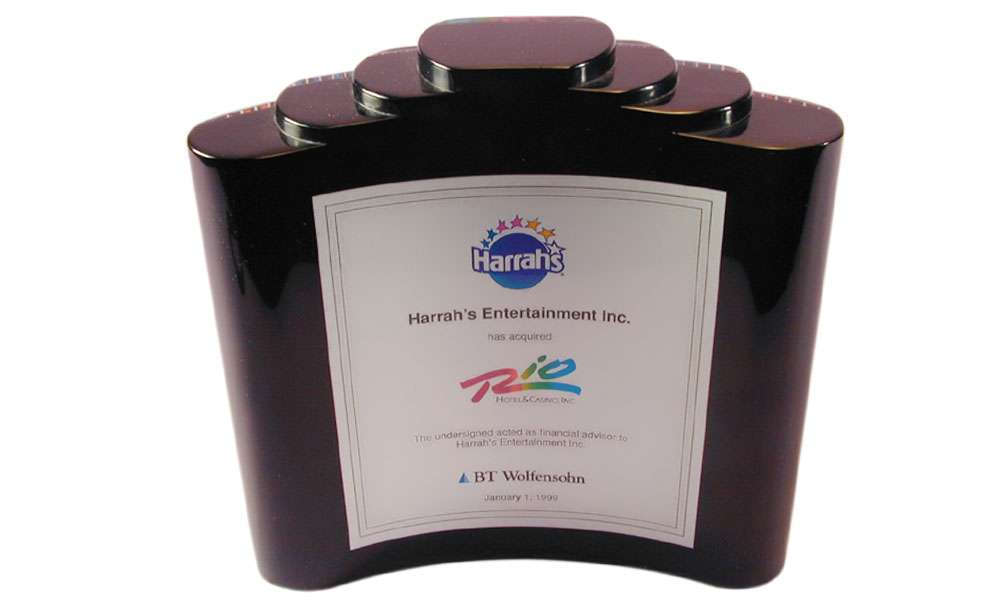 The Rio (shown here in a 1999 deal toy), has hosted the WSOP since 2005. (For another shot of this tombstone, along with others dating back as far as the 90's, check out "Dinosaur Deal Toys".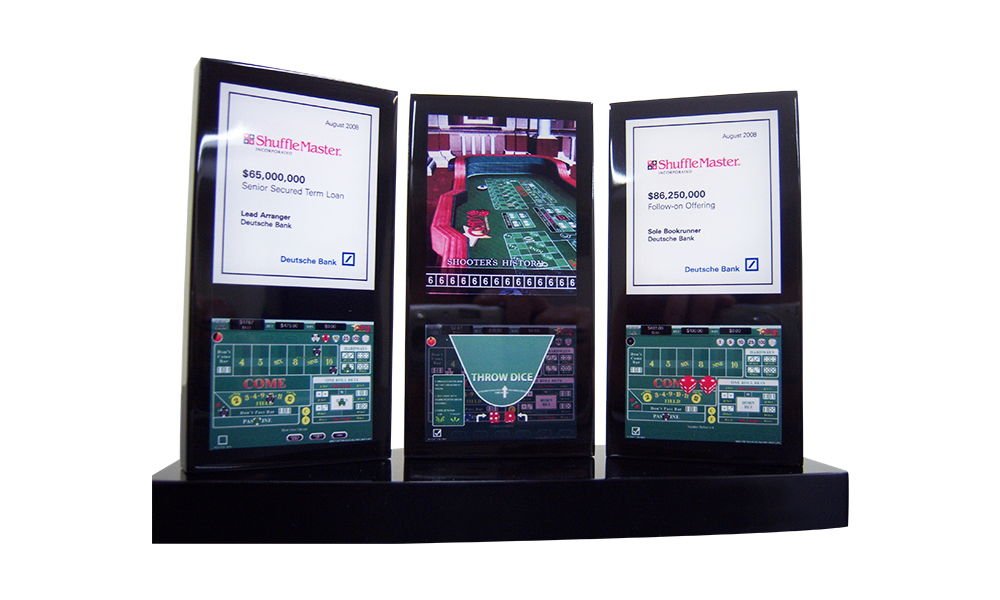 Since these two 2008 transactions, table games equipment and slot machines supplier Shuffle Master rebranded as SHFL Entertainment in 2012 and was acquired in 2013 by Bally Technologies—which was itself acquired a year later by Scientific Games.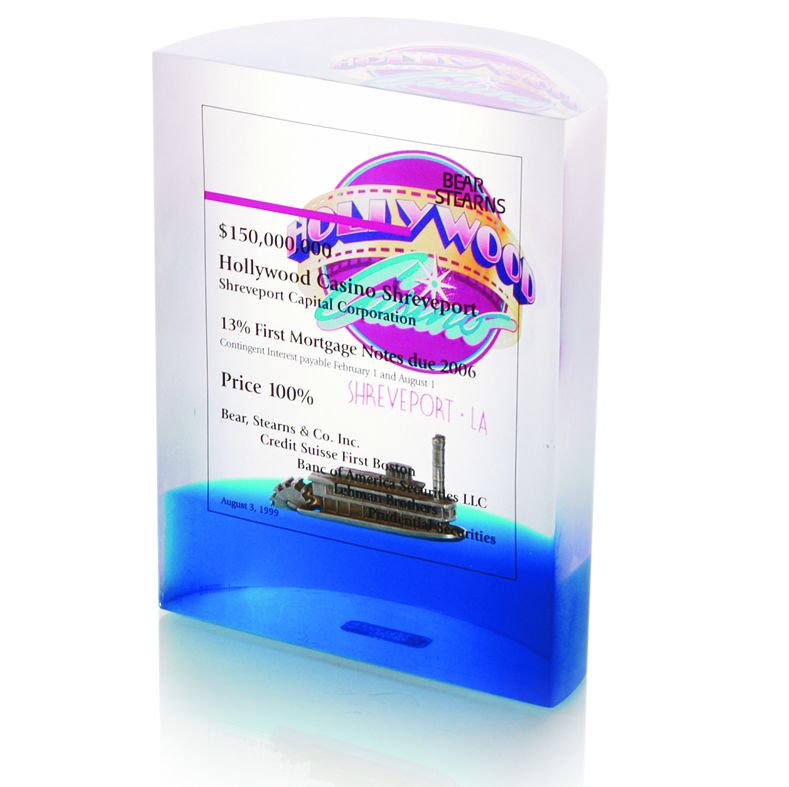 Hollywood Casino Shreveport—a 3-level dockside riverboat — was acquired by Reno-based Eldorado Resorts in 2005.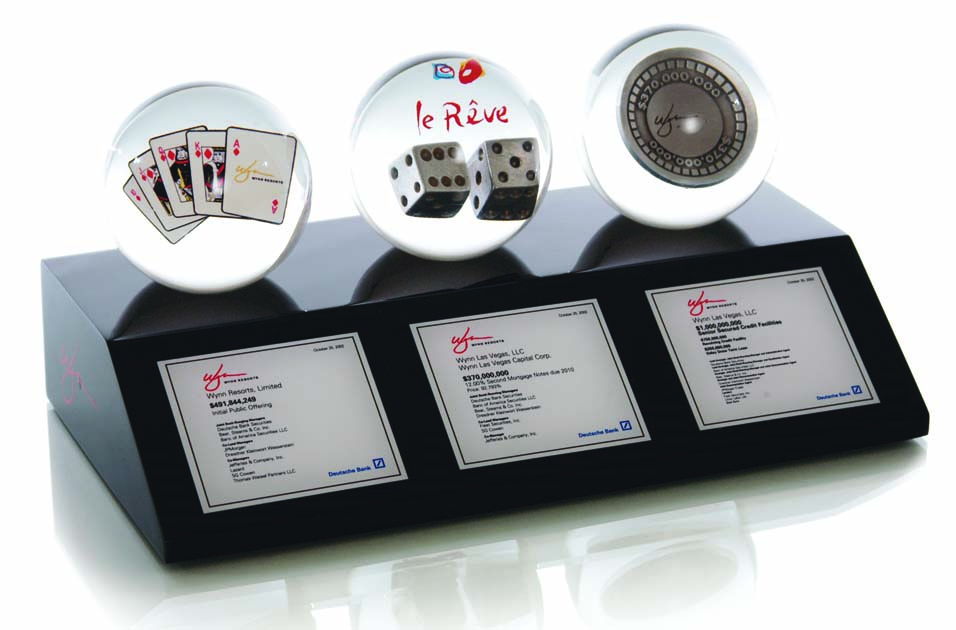 Paradise Park, Steve Wynn's planned $1.5 billion addition to the Resorts complex off the Las Vegas Strip—has been reconsidered. The 20-acre lagoon has been scrapped, but the company is still proceeding with construction of a convention center, as well as the redevelopment of the property's existing golf course.