MORE Landmark M&A Deals—And Their Deal Toys (Updated)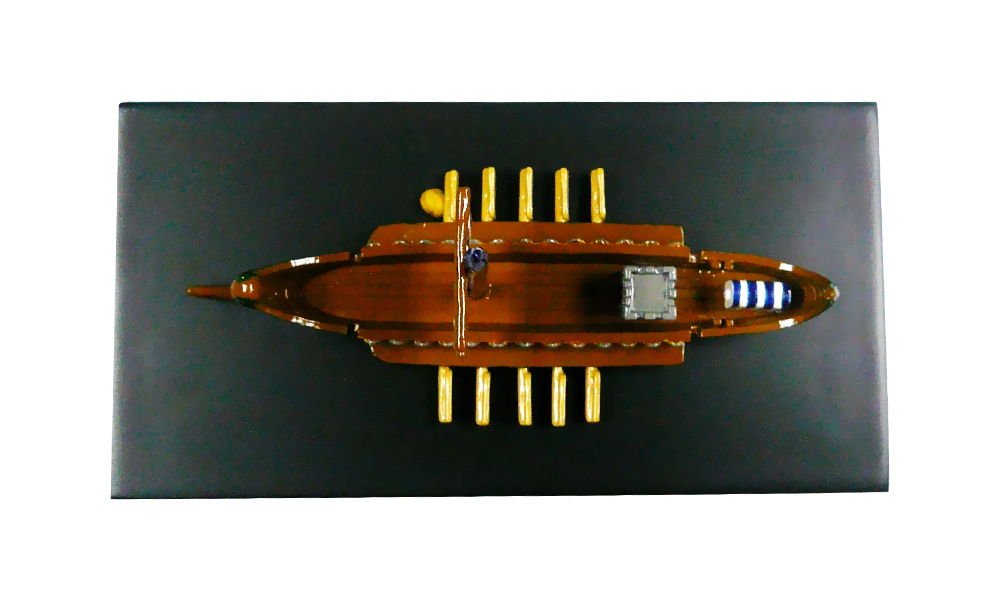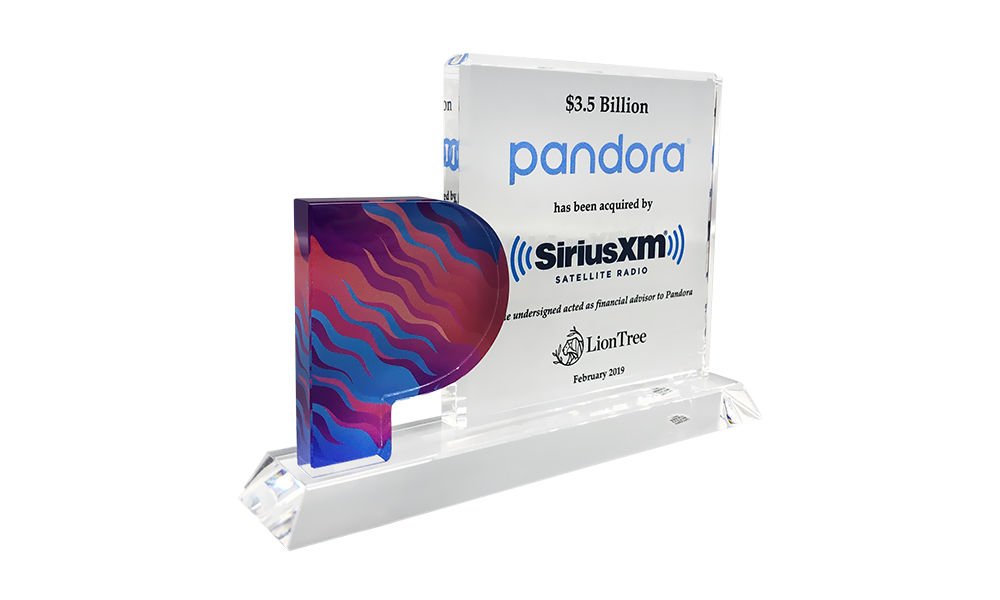 This $3.5 billion deal resulted in what was announced as the "world's largest audio entertainment company".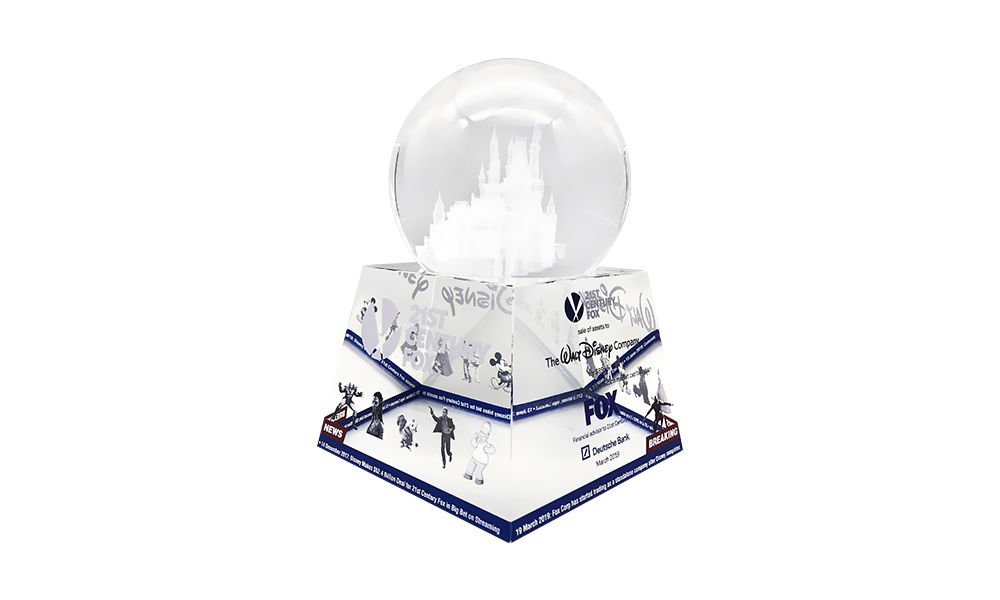 This $71.3 billion deal was Disney's largest since the $19 billion 1995 purchase of Capital Cities/ABC, through which it had acquired what proved to be a critical asset: ESPN.
The deal also included Fox's 30% interest in Hulu, raising Disney's stake in the streaming service to a controlling 60%.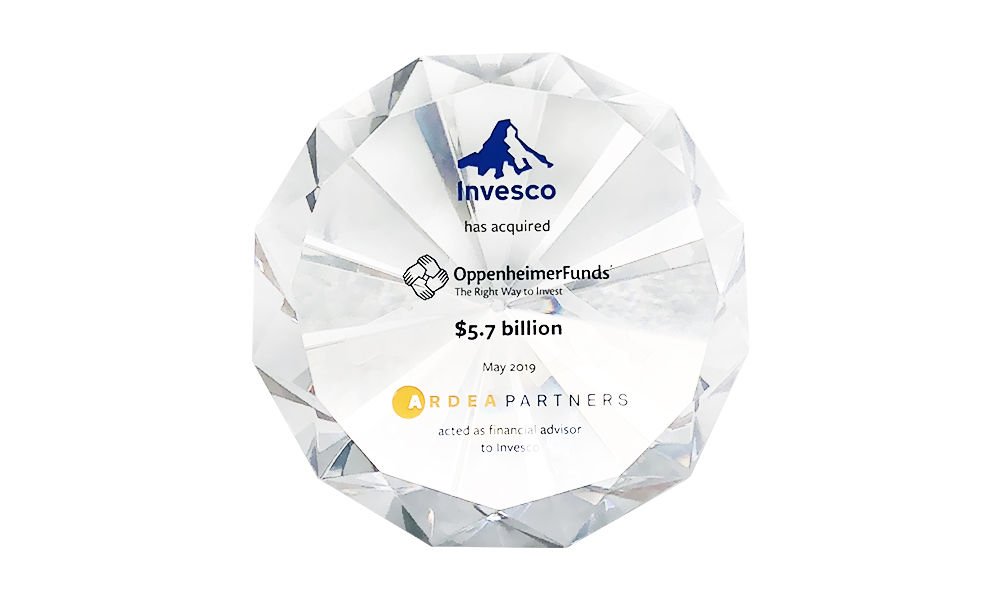 With the acquisition of OppenheimerFunds, Invesco brought its assets under management to approximately $1.2 trillion.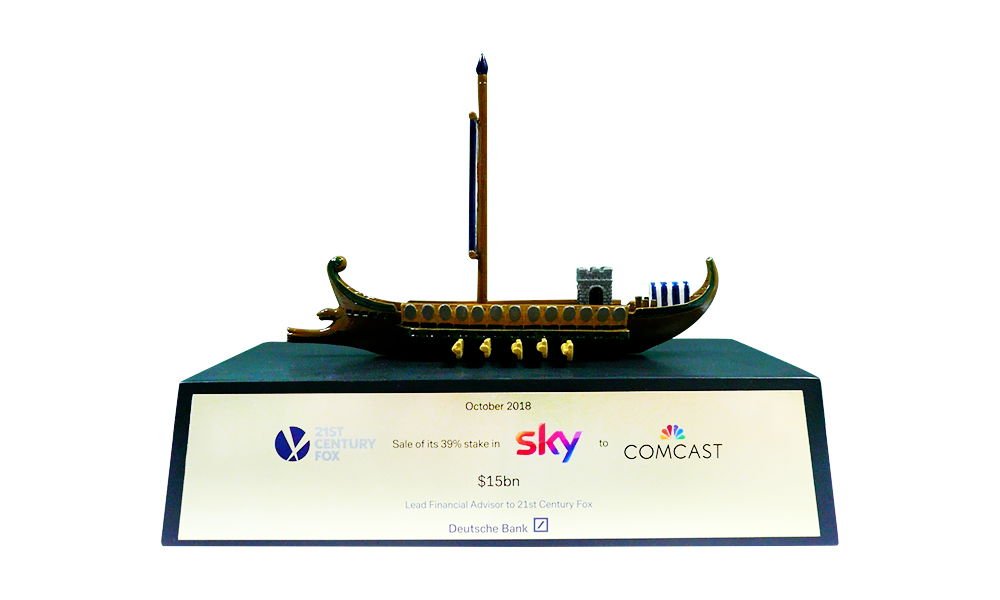 The Roman galley design? It played off the deal's code name. (See our post for other other code name-inspired deal toys.)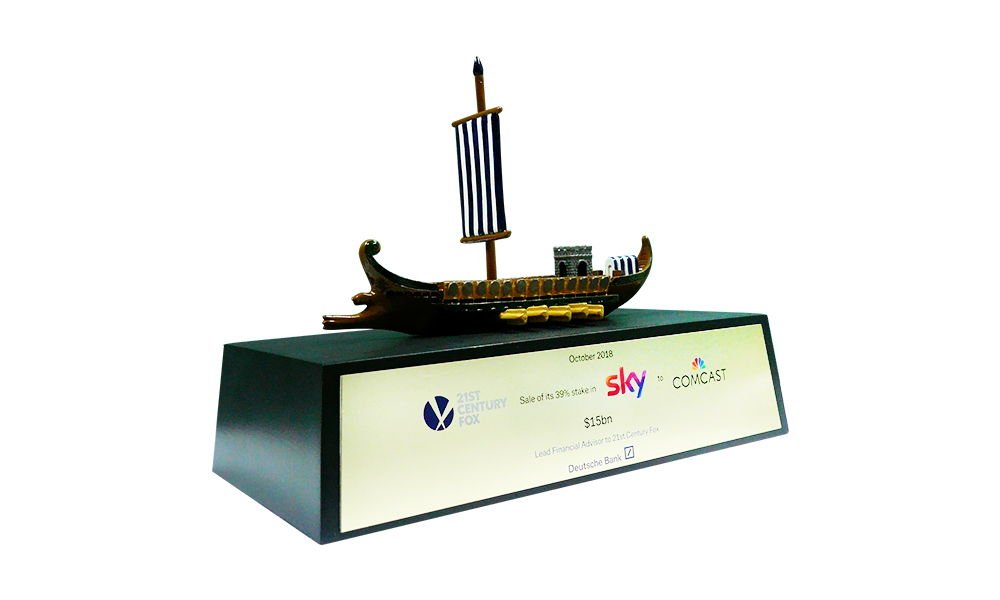 Emboldened by the success of Sky's miniseries Chernobyl, Comcast plans to double Sky's budget for original programming–and create an in-house studio. Sky Studio's first planned production is the six-part series The Third Day, starring Jude Law.
This merger brought together three popular outdoor brands: Cabela's, Bass Pro Shops, and White River Marine Group.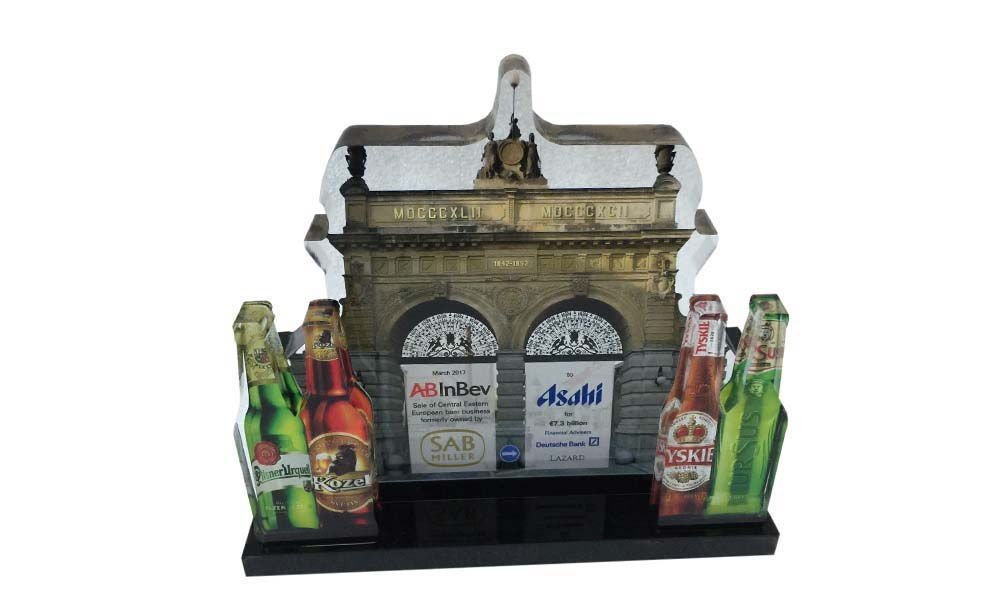 This 2016 deal—aimed at easing regulatory concerns from AB InBev's $100 billion acquisition of SABMiller—had a good deal of significance in its own right. Worth over $7.8 billion, it gained Japanese brewer Asahi 9% of the European beer market, and a dominant position in the Czech Republic, which leads the world in per capita beer consumption.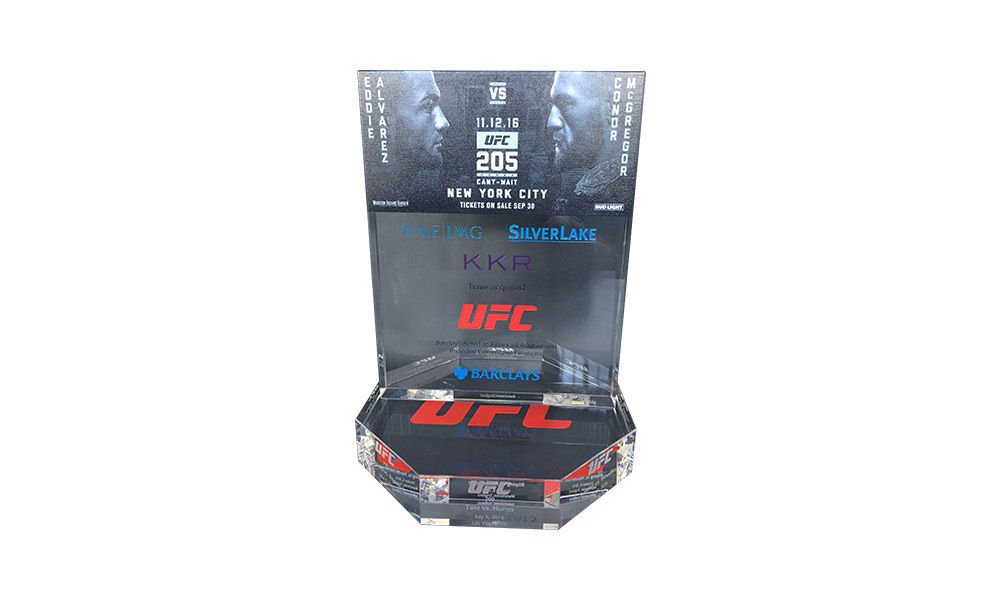 Widely reported as the largest transaction in pro sports history when it closed in 2016, this $4 billion deal brought together a formidable group of players, including Michael Dell as well as Ari Emanuel, the acknowledged inspiration for the Ari Gold character in HBO's "Entourage".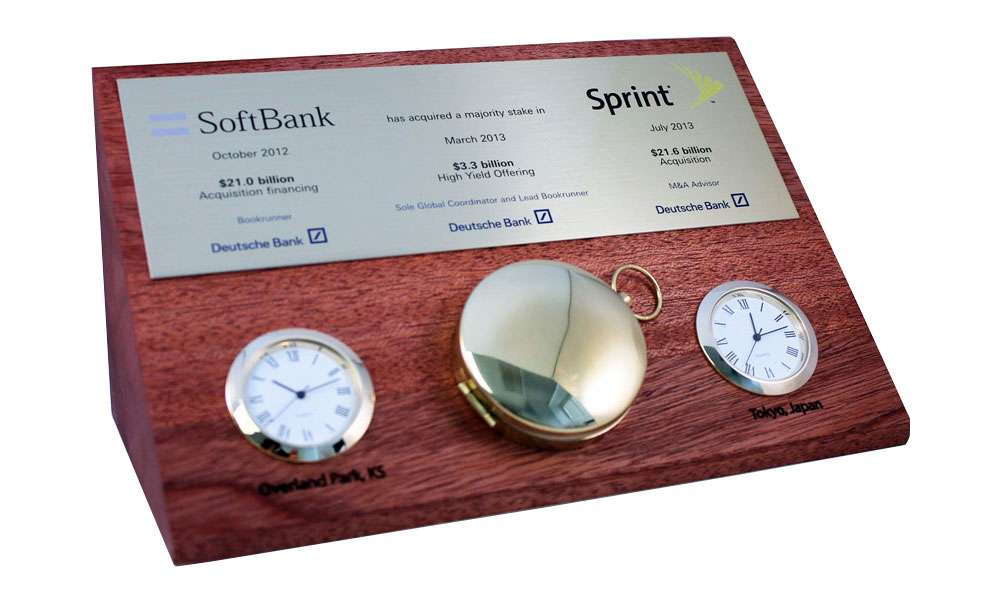 SoftBank's resilient CEO Masayoshi Son, Japan's richest individual, estimates that he lost 99% of his net worth in the dot.com crash of 2000—including $70 billion in the course of a single day. On the plus side, SoftBank was also the first carrier to bring the iPhone to Japan, and took an early 32% stake in Alibaba.

The deal toy was simple and understated but the deal itself was anything but. "Even by the standards of Wall Street", The New York Times noted, "where high-stakes brinksmanship often determines who wins and who loses in the takeover game—the takeover battle will long be remembered for its last-minute strategic maneuvering". (See deal toy below for more).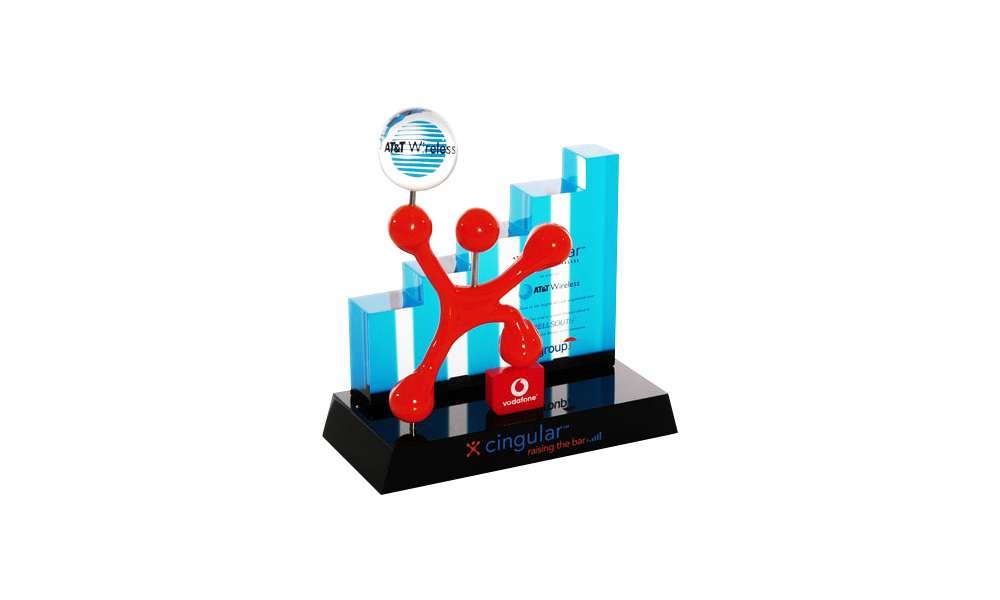 Another perspective on the same $47 billion Cingular-AT&T Wireless deal. The design includes a dig at Vodafone, whose executives had gone to bed in London convinced they'd won the takeover battle—-only to learn of an outflanking maneuver in New York hours later.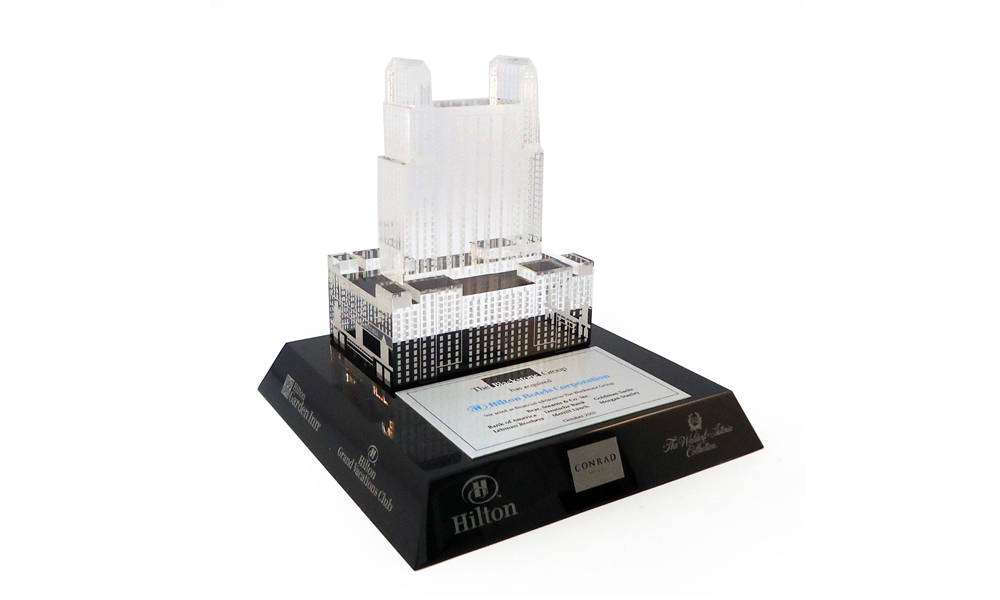 Read more about "the most profitable deal in history".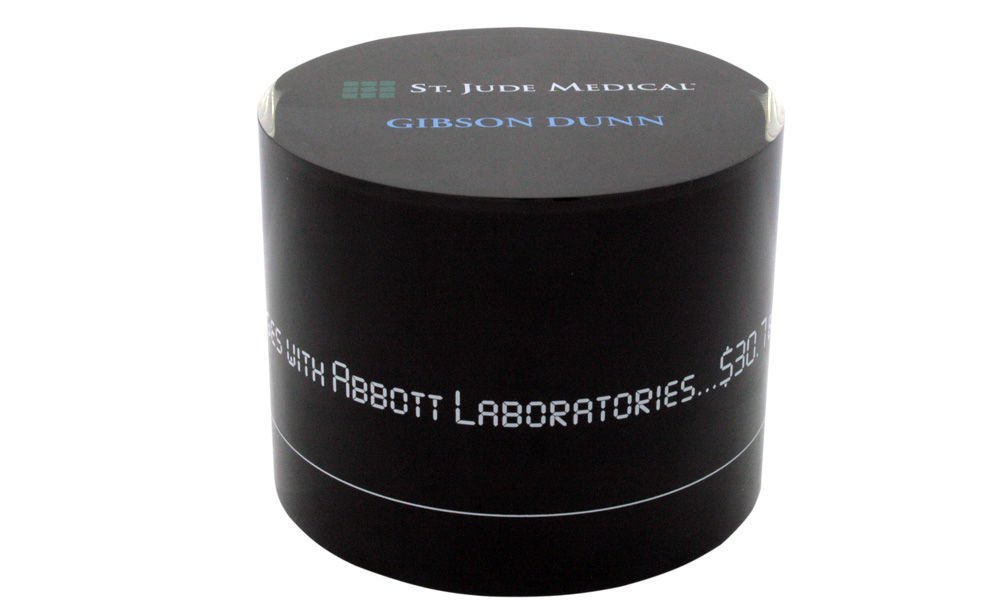 From 2017: Abbott paid $25 billion for St. Jude Medical, a firm founded in 1976 by med-tech entrepreneur Manny Villafana. The son of Puerto Rican immigrants, Villafana also founded what is now known as Guidant (a part of Boston Scientific).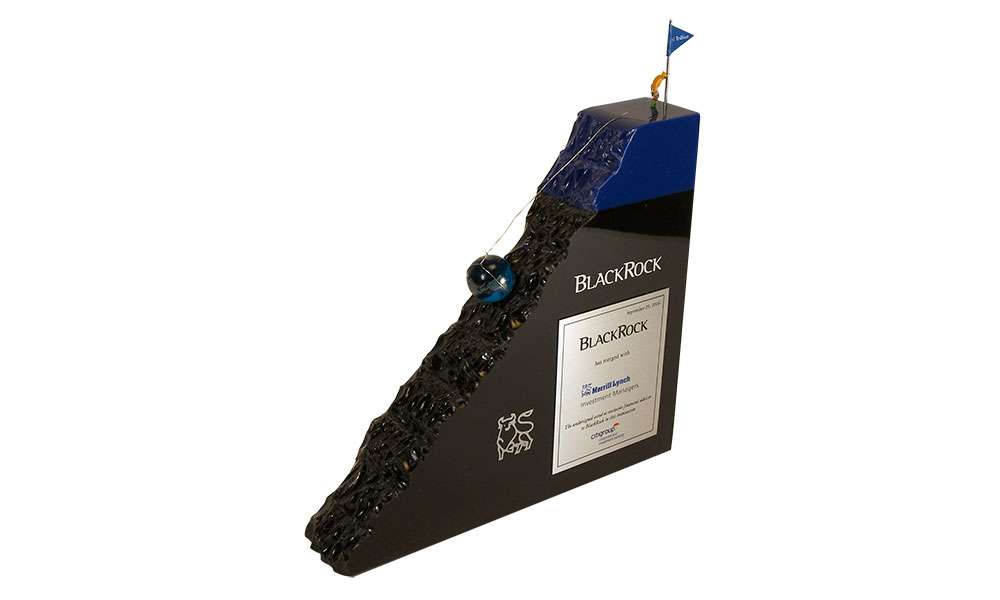 From 2006: This $9.8 billion deal involving BlackRock and Merrill Lynch Investment Managers, at the time the largest asset-management merger in history, was described as having "far-reaching implications for rank-and-file reps as well as the financial industry at large". As of early October 2017, BlackRock had approximately $5.9 trillion under management.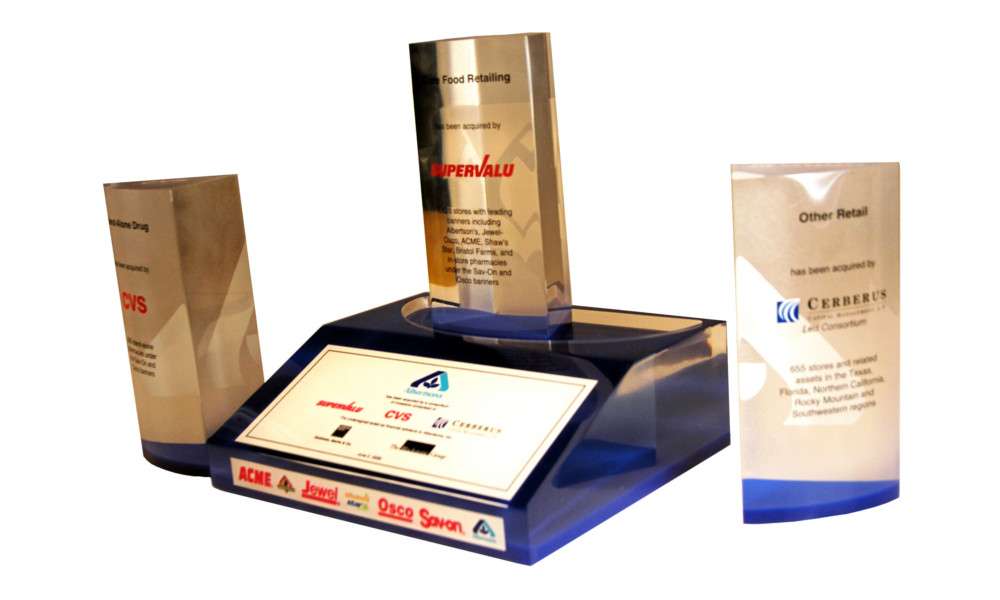 Modular deal toy commemorating the acquisition of Albertson's, the then second-largest supermarket chain in the U.S. The total transaction value of the 2006 deal was $17.4 billion.