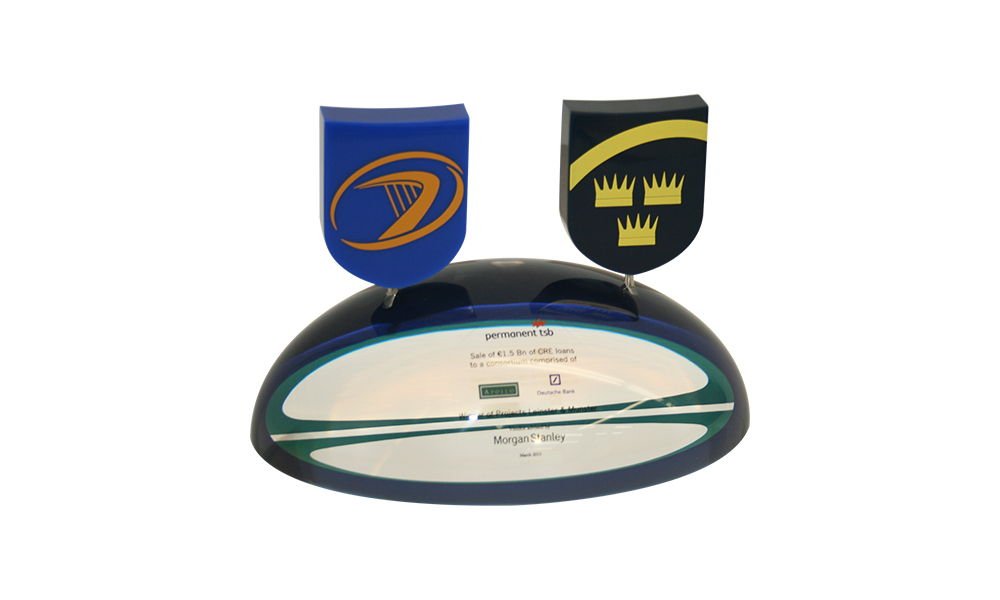 Our newest gallery of sports-themed tombstones features 2019 deals, as well as some going back as far as 2001.
2001…in other words, the year Conor McGregor (also featured here) was 12 years old.
None of these pieces was included in our previous round-up of sports-themed deal toys. Take a moment to check them out.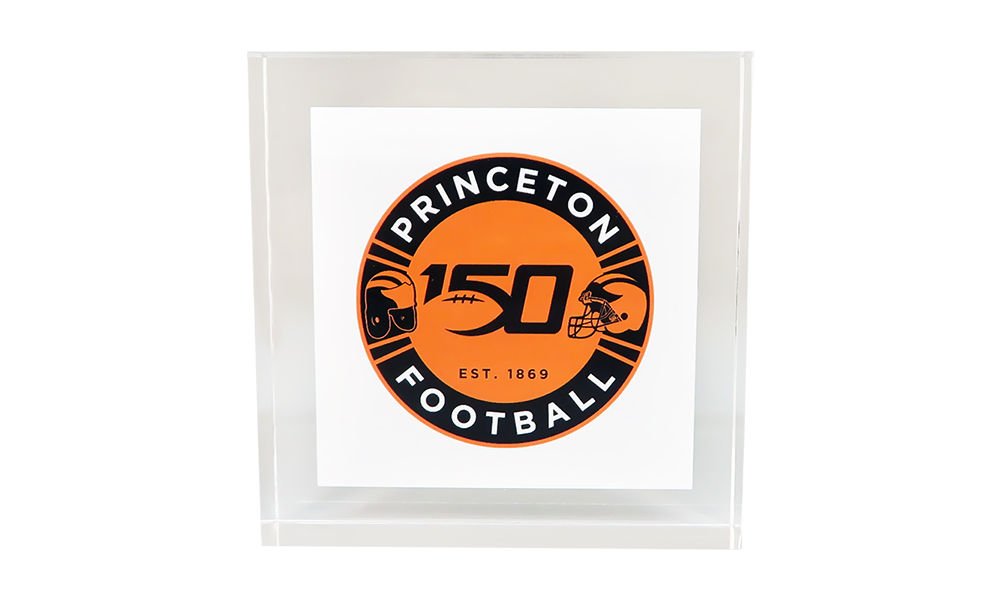 No, it wasn't a deal, but as a public offering it would have to be classified as off-the-charts. The 150th anniversary of Princeton Football—commemorated here—also marks the very first college football game, played in 1869, between the Tigers and Rutgers.What's with the boxing theme? Over the years we've found that some of our most popular "sports-themed" designs actually have little or nothing to do with sports. This piece commemorates a successful bond issue in Washoe County, Nevada.

One clue to the vintage of this tombstone is the lender. Under the terms of a 2001 deal, First Union took the name of its merger partner: Wachovia.This piece dates back to Permanent tsb's sponsorship of Irish rugby–which ended in 2006. The insignia on the left belongs to Leinster; the other represents the Three Red Kings.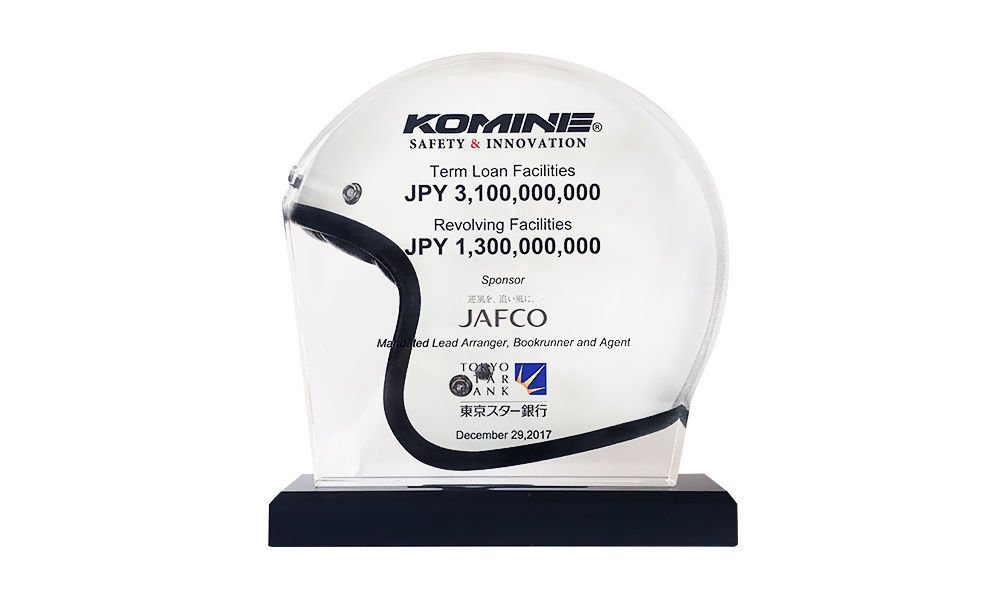 Motorcycle Grand Prix events have been held in Japan since 1963. Komine's roots in the country's motorcycle industry go back to the 50's.Catapult's wearable, player-tracking technology was first used in Australian Rules football. It has since been adopted by several NHL teams.
We last discussed Conor McGregor–specifically the campaign to get his image on a Euro coin—in our gallery of currency-themed tombstones. This piece is from 2001—or about 4 years before United was bought by the U.S.-based Glazer family. As of February, 2020, the rumored asking price for the team was a staggering £2.4 billion.
Founded by a former Nike Creative Director, Nutcase promises the cycling and motosports worlds "a helmet you actually want to wear".