Tombstone Investment Banking: A Complete Guide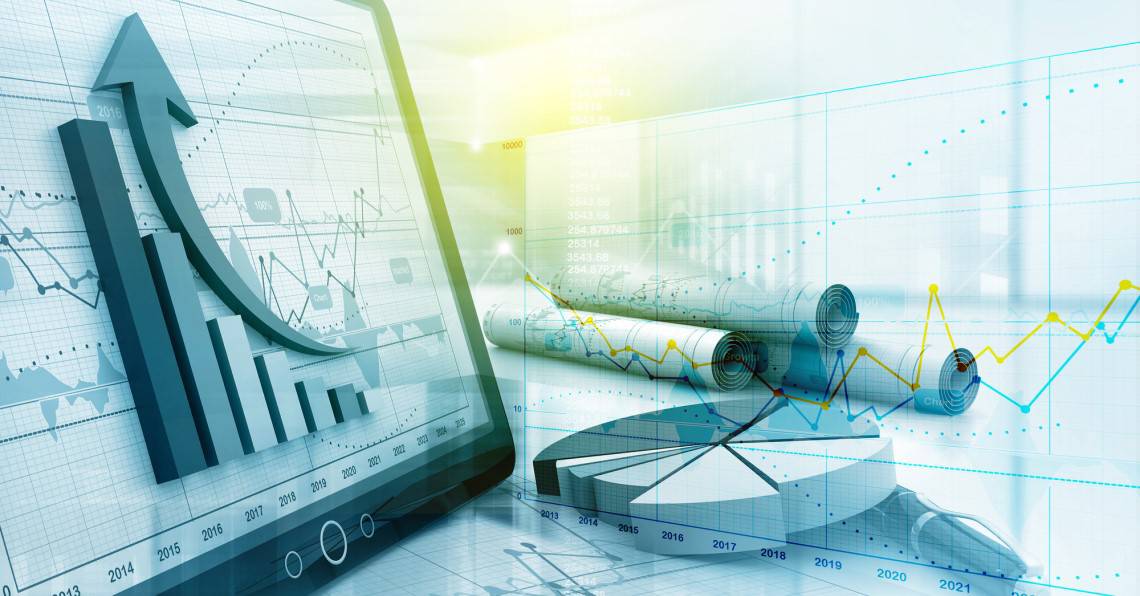 Investment banking has always been challenging and demanding. Your team makes big sacrifices in pursuit of even bigger rewards. For over 50 years, the use of a tombstone in investment banking has been the perfect way to recognize this effort. A monument for the desk to mark a monumental effort.
But why are tombstones so iconic in investment banking? How did they come into existence? And why are they still the ultimate symbol of investment banking success? Read on for a complete guide to the tombstone in investment banking.
Origin Story: The Tombstone in Investment Banking
Search 'What is a tombstone in banking?' and you'll get a couple of definitions.
The original, and still current, meaning is a written advertisement that sets our the basic details of an upcoming public offering. Its purpose is to advise investors about the offering and give specific details. These could include the type of securities on offer, when they're available, and how to purchase them.
These tombstone notices form the origin of the decorative tombstones for investment banking that we know today. They started life over 50 years ago. Investment bankers took these newspaper tombstones and embedded them in blocks of Lucite.
They then used these as mementos or gifted them to parties who had worked on the deal. This tradition continues until this day. The main difference being that the Lucite tombstones have become a lot more creative!
Nowadays, they're not limited to IPOs that would have gone in traditional tombstones in newspapers. They can be used for the closing of any deal deemed worthy of note by the company.
Next Steps: Classic Designs Take Shape
There are some classic tombstone designs that have stood the test of time. They are going nowhere, and can still look the part. These include:
cylinder
rectangle
pyramid
cube
sphere
These designs can be upgraded. Embedments, edge-to-edge printing, and etching are just a few of the options that you can use to great effect. From the beginning, Lucite, a high-quality form of acrylic has been the material of choice.
Classic Lucite designs allow you many ways to display your company logo and include relevant text. Non-Lucite options available today include mixed materials, crystal, and pewter.
Designs Get More Creative
As well as widening the range of materials, Lucite tombstones also became more creative in terms of style. Lucite is an extremely versatile material. You can capture colors accurately (so you could, for instance, match exactly the colors of a given logo) and can be molded it into just about any design you can think of.
Financial tombstones can still follow the traditional, familiar geometric shapes. But conventional shapes allow a range of customization items to give a design additional cachet. There is also a range of more creative options. Those options could play off logos, products, or any number of potential touchstones for your client.
You can incorporate whimsical designs into a tombstone for investment banking. These include bells, embedded slices of apple pie, and tombstones in the shape of card readers. The only limits are your budget and imagination. But keep an eye on the future and think about how tasteful it will look in years to come.
When choosing a company to create your tombstones, consider their experience. Choose a company that is familiar with investment banking terms and banking tools. They will create something meaningful and bespoke.
The Benefits of Tombstones
Like many industries, investment banking relies heavily on client relationships. Building and fostering those relationships over time is crucial to repeat business. This is where tombstones have played a crucial role: because they commemorate important deals and milestones for clients—and do so in a distinctive way—those clients tend not only to keep them but display them prominently.
Tombstones can serve therefore serve as desktop advertising: a  decorative and interesting reminder to your client of the hard work and expertise of your team in making that deal a reality.
Strengthen Relationships
In the finance world, financial tombstones are therefore a great, though often underrated business tool.
They provide an internal award for your staff for their hard work in putting a deal together; but they also remind your clients, on a daily basis, of your joint accomplishments too.
Because of their visibility to your client, tombstones can offer a great way of discreetly promoting your accomplishments, and those of your deal team, group, and firm, as well.
The choice of design will speak to your firm as well. It will naturally bear your logo, but the design will also send out a message, such as strength, efficiency, even whimsy.
Work closely with the deal toy company to chose a design that projects the right image. If you work with an experienced deal toy company, they can help you with this. They can also help you to avoid duplicating designs that your client already has.
Recognize in-House Achievements
Solidifying client relationships has historically been the prime rationale for tombstones; but their secondary benefit in meaningfully recognizing your internal deal team can be just as compelling.
Tombstones have traditionally been given at all levels of a deal team: from more senior managing directors, to vice presidents and associates, to the most junior members, the investment banking analysts, who often put in extraordinarily long hours in highly demanding and exacting work.
Not surprisingly, the results of this kind of internal recognition can be powerful.
Tombstone can foster a culture of recognition. When employees' contributions are recognized, they feel more valued. Consequently, they are more productive, and loyal, which leads to higher retention.
How to Order Tombstones for Investment Banking
The process of ordering tombstones begins with the budget and the quantity needed. Once the company has an idea of your budget, they can begin to come up with appropriate designs.
You are free to submit your own ideas for designs. Alternatively, you can provide the company with details of the deal, and they can prepare suggested designs for you. Once you have an approved final design, you can place the order. Lucite tombstones typically take around 5 business days for production.
Especially given the additional complications brought on by the pandemic, it's important to choose a vendor that has solid vendor relationships, and can handle shipping and logistical issues like split shipping.
For the reasons discussed above, tombstones can have a great deal of value to recipients; but if they don't reach those recipients, intact and on time, that value can easily be put at risk.
Harness the Power of the Tombstone in Investment Banking
Tombstone in investment banking have come a long way. They started out as simple, functional slabs of Lucite containing only paper, but have matured into the intricate designs, in a variety of media, that are available today. Throughout, the tombstone remains a powerful tool for forging strong relationships between business partners.
At The Corporate Presence, we have been creating tombstones for financial firms internationally for over 40 years. We have created every conceivable design from Roman galleys to piggy banks. We have the experience and expertise to bring your tombstone ideas to life!