The Case of The Disappearing Underwriters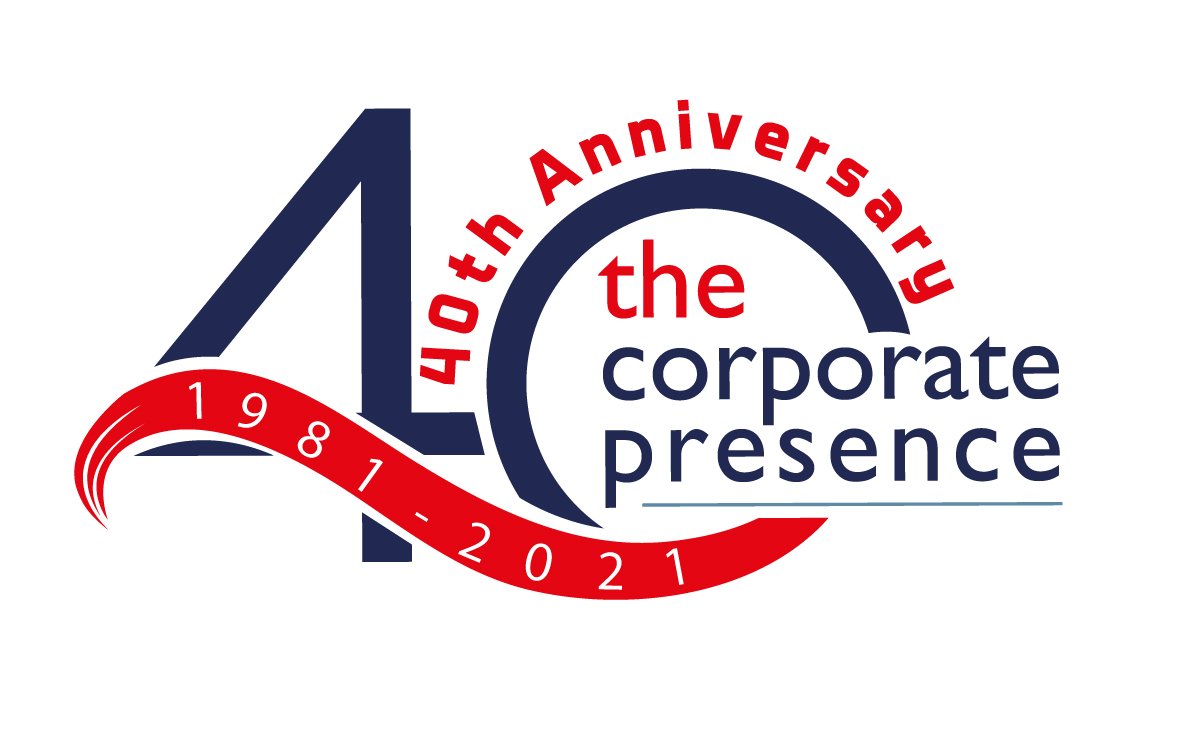 (This is another in a series of posts, leading up to The Corporate Presence's 40th anniversary, that will focus on noteworthy deals we have commemorated).
It seemed almost impossible for any tech company of the 90's to emerge from the so-called Dotcom Bubble entirely unscathed.
In relative terms at least, CoolSavings merely got its hair mussed.
So why focus on this twenty year-old deal toy?
A more compelling aspect of this deal toy—and the underlying deal—might be that none of the three listed underwriters is still in existence.
What happened to them? Find out below.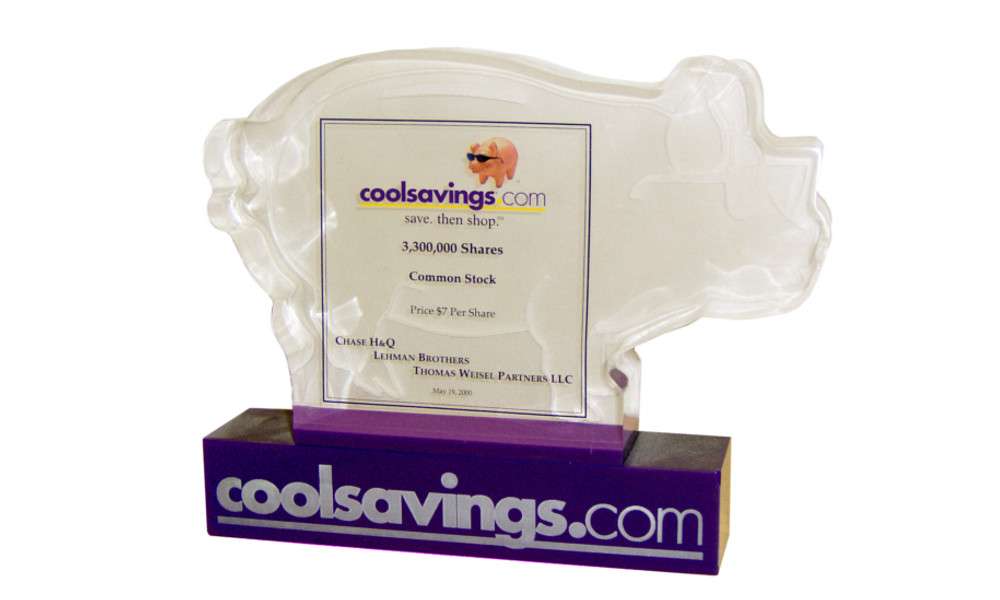 The Roll Call of Bygone Banks
As we've noted in a number of places on this site over the years, including our series on Dinosaur Deal Toys, many firms we've worked closely with over four decades are, sadly, no longer with us.
They include Paine Webber, Bear Stearns, Donaldson, Lufkin & Jenrette, Wasserstein Perella, James D. Wolfensohn, Montgomery Securities, NationsBank, Bankers Trust, Wachovia, Salomon Brothers—to name just a few.
The circumstances of their demise, of course, vary greatly.
H&Q, TWP, and Lehman
San Francisco-based H&Q–Hambrecht and Quist—was once a premier player in the early tech sector (it was, for instance, one of the lead underwriters of Apple's IPO).
After its acquisition by Chase in 1999, H&Q continued as Chase H&Q before ultimately being absorbed into JP Morgan Chase.
Thomas Weisel Partners, another prominent tech-oriented firm, was acquired by Stifel in 2010. Weisel had also been the founder of Montgomery Securities, so the name understandably has considerable cachet.
It lives on in a different incarnation as the "TWP" wealth management division of the firm.
The 2008 collapse of Lehman Brothers—by far our largest client at the time—has been more than thoroughly documented, analyzed, and dramatized. In the wake of the firm's bankruptcy filing, its core investment banking and trading divisions were purchased by Barclays.
So What Happened to CoolSavings?
So what became of CoolSavings, which, after all, was the focus of the deal?
As its name and piggybank logo suggest, the company sought to save both consumers and retailers time and money via a proprietary, coupon-based, online matching network.
Having weathered patent challenges, cash constraints, and a declining stock price, the company changed its name to Q Interactive in 2006, and in 2016, was acquired by Fluent.
David Parry is the Director of Digital Strategy for the Corporate Presence and Prestige Custom Awards, which provides a variety of awards including ESPN's Espy Awards, and The National Football League Commissioner's Awards.