Patent & Research Commemoratives
from The Corporate Presence
You've Met The Test of Innovation & Creativity. Why Commemorate Your Patent with Just Another Interchangeable, Cookie-Cutter, Off-The-Shelf Plaque?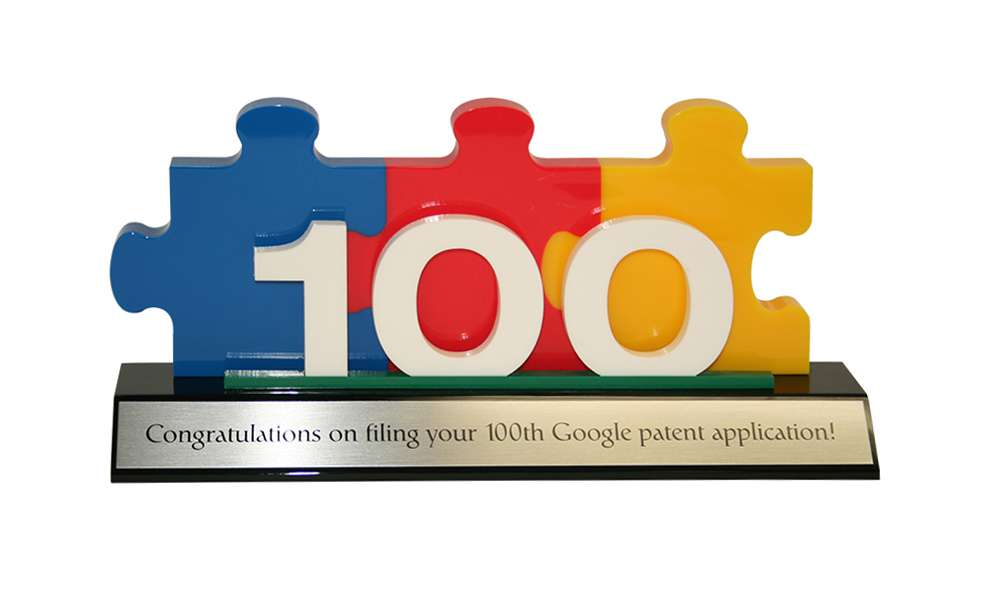 Custom Patent Commemoratives: "Novel", "Non-Obvious", AND "Useful"
Patent applications, patent awards, successful patent litigation—all are the result of a special combination of unconventional thinking, technical expertise, and keen market insight.
And yet all too often they're commemorated with conventional, lookalike wood plaques—-namely, in a way that is anything but novel or non-obvious.
How Can Custom Patent Commemoratives Be"Useful"?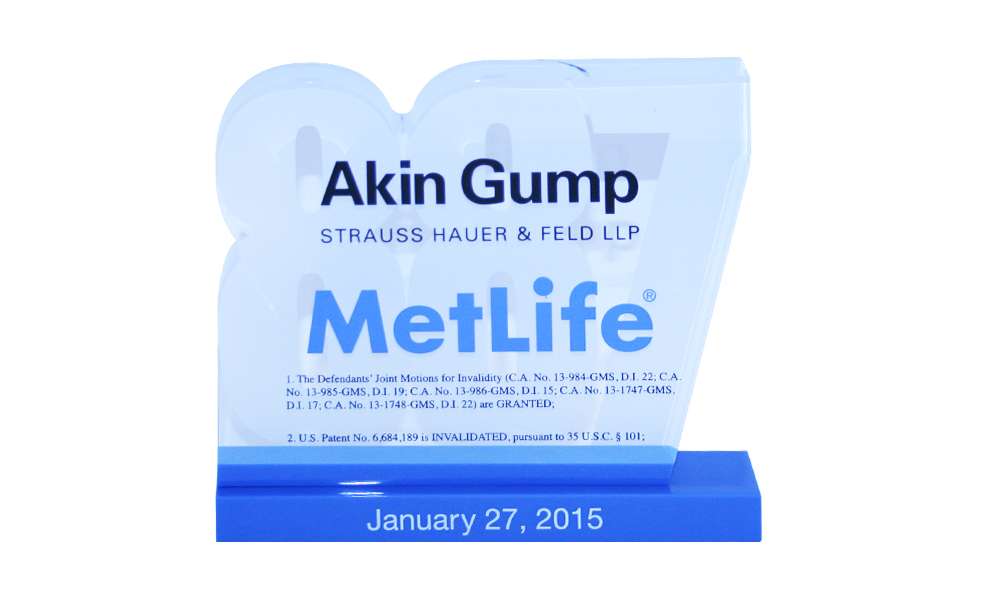 In addition to commemorating your success with distinctive, eye-catching shapes, color, and media, custom commemorative serve as highly effective branding tools—furthering not only your firm or company's brand, but your own personal brand
Custom commemoratives keep your brand in front of employees, clients, and colleagues—a distinctive, memorable reminder of the time, effort, and expertise that went into your achievement.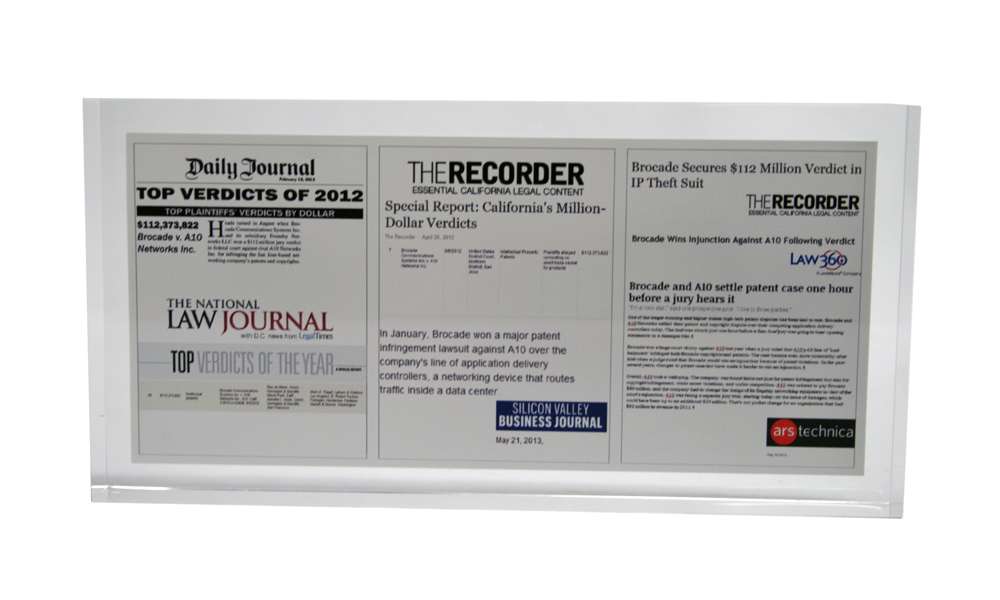 These are just a few of the occasions when your company or organization has a special opportunity to celebrate its achievements—with employees, clients, investors, and prospects.
Create a memorable marketing or internal branding to recognize:
Get Started! Tap Our 30 Years of Experience—and Factory Expertise
Contact us for a free design consultation. We can not only design a fitting commemorative to mark your success, we can manufacture it at our own production facility.
Also take advantage of our free shipping order. Free shipping on all first-time orders (domestic United States only; Ground Service).
Contact Alexa Simeone @ alexas@cpresence.com or (917-305-3290)